Here's Why You Should Use Used Kitchen Equipment
June 20, 2019
Now don't think we mean used an in donated to the Goodwill used. Lightly used kitchen equipment can be more affordable and allow you to access more of a variety in your kitchen. 
Affordable Doesn't Mean Compromise
"If you are looking to save money but still want quality commercial kitchen equipment, furniture, small wares or supplies, Tipton Equipment can help… available at prices that fit well within your budget." 
Cutting Dollar Signs Not Quality 
Tipton offers used kitchen equipment at a fair price, so you don't need to worry about bargain hunting. And what's more, they offer refurbished kitchen equipment as well. 
Testing 
Our lines of used cooking equipment go through testing before becoming available to our customers to ensure supreme satisfaction. Heating elements are given our utmost attention because we know the reason behind any great cooking product is its efficiency, fast production, and dependability when needed the most.
Used Kitchen Equipment 
The key to the perfect outcome of foods is the preparation that takes effect before the cooking process. Scales for the correct proportions, slicers that adjust to the precise thickness for an undeniable unique taste, and dough mixers, sheeters, and presses will give the business mastery of your dough making the process. 
Don't Forget the Little Guy
Looking to sell fresh smoothies or iced tea? Our small appliance products consist of some of the more compact, often overlooked items that make the everyday operation go smoothly. 
Tipton offers cookware, bakeware, utensils, prep tools, cutlery, bar supplies, sheet pans, steamable pans, warmers, induction burners, and more. 
With all this information you have nothing left to do but call or go to the Tipton Equipment Restaurant Supply to get your used kitchen equipment.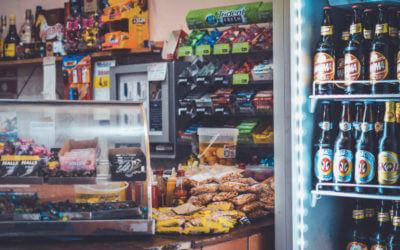 Your convenience store can't just have any old piece of equipment.What's a Convenience Store?  A convenience store is what the name implies; a store of convenience in an easily accessible area where customers usually have a variety of household products, beverages,...
read more