How to Find Restaurant Supplies in Little Rock?
June 20, 2019
Before opening your doors, you'll need to prep with equipment, furniture, food, and standard restaurant supplies. Prepping means creating a list of everything you will need to purchase to keep your restaurant in business. No detail is too small to include; even seemingly minor obligations can leave your business in the lurch when neglected. 
Restaurant Supplies: The Search 
When it comes to the heavy artillery, such as your walk-in cooler, grill, ovens, or front-of-house furnishings, these are usually one-time purchases. Or at the very least, infrequent purchases.
The hope for any restaurant owner is to buy them once, and they continue to work without ever thinking much about them again. That is until your restaurant supplies break down or stop working.
Just like everything else in life, over time, things start to break down. They begin to deteriorate, pieces start breaking off, or it's just not as efficient as it once was. It's not your fault; it's just general wear-and-tear of everyday use.
For these larger food service equipment items, make sure you find a restaurant supplies supplier/manufacturer that offers a great warranty on their products and excellent customer service policy. The last thing you want is for your dishwasher to stop working in the middle of a Saturday night rush.
When it comes to some of the smaller restaurant supplies that you'll purchase regularly, such as paper products or janitorial supplies, find a reliable supplier, priced reasonably, and of course, provides you with excellent customer service.
Test for Keepers
Test the restaurant equipment before you make the purchase. Plug in the electrical components and make sure they work. Keep an eye out for restaurants in your area that are closing and talk to the owners before they disconnect the equipment. You can see first-hand how it works and make them an offer before they remove anything and sell it outside the building.
Ask the seller to give you a guarantee. You may not be able to negotiate a warranty, but you will want to have something in writing about the efficacy of the product in case you end up in a dispute with the seller.
Don't go looking for restaurant supplies in all the wrong places.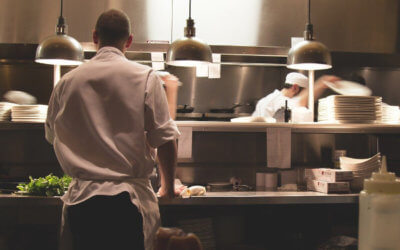 Tipton Equipment Restaurant Supply has a selection of kitchen equipment in Little Rock that will help enhance the menu of any restaurant, deli, or supermarket. Our span of kitchen equipment will help you keep up with growing consumer demand for fresh, high-quality...
read more