It's a Roast: The Kitchen of The Office
June 20, 2019
The Office aired in 2005 showing us a good time as far as laughs. 
By the finale in 2013 it hadn't let up on the laugh factor nor cringe quality, but one thing about The Office bugs me. The kitchen.
Outdated
The kitchen began up to date in the first season and slowly fell behind the times of cutting-edge cooking equipment.  While the kitchen boasts a full fridge, a toaster oven, microwave, and coffee maker, there's something very stodgy about its overall appearance. The small sink always cluttered with used coffee mugs is an eyesore. 
Style, or the Lack Thereof 
The kitchen and cooking equipment are cluttered, causing my OCD to kick in and nag me that there should not be cereal and snack foods lining the tops of the fridge and limited counter space.  Additionally, you can barely see the refrigerator, as it's covered in fridge magnets. In one scene Dwight can be seen throwing magnets away in disgust. Honestly, we would all do the same given the opportunity. 
Space and Cooking Equipment
The Office even features a cooking web series called Kevin Cooks Stuff In The Office, where Kevin attempts to utilize what little cooking equipment is afforded him to make lunch when his then fiancé forgot to pack him one.  He laments the lack of a blender they once owned but got stolen.  The limited counter space is awkward to cook on, and the stark absence of any real shelf space means the staff cannot keep ingredients to make lunches at the Office but must sacrifice and buy what's provided in the vending machines.  Another instance is the character DeAngelo using outdated cooking equipment to meld together a chocolate bar and rice crispy treat. He mashed the two junk foods together atop a coffee pot warming burner and the coffee pot itself.  Don't let your home, work, or restaurant kitchen suffer like the employees of Dunder Mifflin were forced to, update your cooking equipment today. To contact us, click here.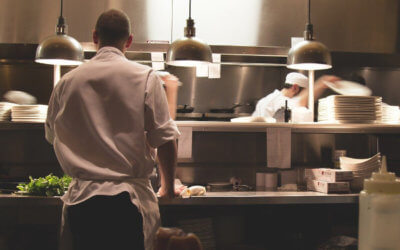 Tipton Equipment Restaurant Supply has a selection of kitchen equipment in Little Rock that will help enhance the menu of any restaurant, deli, or supermarket. Our span of kitchen equipment will help you keep up with growing consumer demand for fresh, high-quality...
read more