It's a Roast: What's Wrong with The Weasley's Kitchen Supplies?
July 22, 2019
While the endearing ginger-haired family remains beloved, they were far too close in proximity due to their ahead-of-the-times tiny house including their cramped kitchen, with limited kitchen supplies.  
Every counter space littered with everything from food to knick-knacks, the table covered with glass bowls and vases; if Mrs. Weasley were bringing a hot dish to the table, she would have to set it in someone's lap! Her resources are tight as are her kitchen supplies. 
Their Kitchen Supplies
While the mix-and-match kitchen supplies and kitchen equipment has caught on quite well, the Weasleys don't have enough of anything to go around. 
All their kitchen chairs are mismatched, some are vibrant colors, others being bare wood, and several are wooden stools. Not to mention the wonky and warped wooden table, all the chairs, and stools, and packed around. 
The chipped plates and cups are old kitchen supplies that the Weasleys couldn't part with, not that they could even make out a chip in a dish, bowl, or cup in the dim lighting of their cramped kitchen. 
While her kitchen supplies are outdated and limited, we have to give Mrs. Weasley a hand for creatively making up storage space on the tops of cupboards and under counter tops, though it ultimately contributes to the OCD's nightmares fuel that is the Weasleys kitchen. 
Though their kitchen supplies weren't even passable, we all get cozy and nostalgic thinking about the Burrow, the Weasleys and the world of Harry Potter.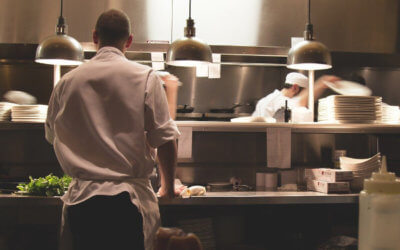 Tipton Equipment Restaurant Supply has a selection of kitchen equipment in Little Rock that will help enhance the menu of any restaurant, deli, or supermarket. Our span of kitchen equipment will help you keep up with growing consumer demand for fresh, high-quality...
read more