It's a Roast: Why Are the Kitchen Supplies in Seinfeld So Mismanaged?
August 29, 2019
It's a roast: Why are the kitchen supplies in Seinfeld so mismanaged?
Design and Safety 
Why are most kitchens so terribly designed?  And why do architects, interior designers, contractors, and even some kitchen designers place so little value on good and also safe kitchen design? One of the reasons is that we are bombarded with lousy kitchen designs from almost every TV show and movie we watch. Seeing these problem designs thousands of times legitimizes bad kitchen design and makes it more acceptable. Kitchen supplies often find themselves mismanaged in the process of the actual kitchen being laid out incorrectly or without regard to safety. 
Kitchen Supplies and Seinfeld 
Seinfeld has entertained viewers since it aired in July of 1989; one kitchen supply disaster that keeps viewers on edge is Jerry Seinfeld's oven placement. 
The oven is in the middle of the counter. So, what? So, imagine accidentally knocking a pot or pan off the stovetop and into your living room, scorching the floor and spilling hot food everywhere. This misplaced kitchen supply is a fire hazard to boot. 
Kitchen Supplies Out in the Open 
Not only is it a dangerous kitchen, but the kitchen supplies themselves also pose cramped and protruding. The same element of openness modern kitchens celebrates, the Seinfeld kitchen supplies discourage. The open cabinets expose the lack of better space to store kitchen supplies, and the counter space is devastatingly minimal. 
A great show, with an unrealistic kitchen, Seinfeld remains beloved to this day.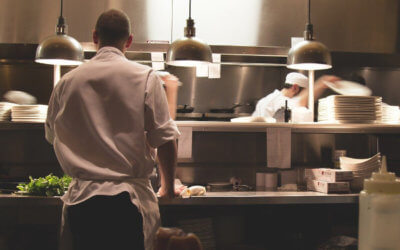 Tipton Equipment Restaurant Supply has a selection of kitchen equipment in Little Rock that will help enhance the menu of any restaurant, deli, or supermarket. Our span of kitchen equipment will help you keep up with growing consumer demand for fresh, high-quality...
read more