It's a Toast: Downton Abbey Has the Kitchen Supplies of Dreams
August 29, 2019
It's a toast: Downton Abbey has the kitchen supplies of dreams. 
Downton Abbey aired on September 26th, 2010 and swept the nation into a frenzy from the colorful characters to the magnificent manor. One particularly bright point is the abundance of kitchen supplies in the massive Kitchen. 
The Kitchen 
Full of pots, pans, kettles, and more Kitchen supplies the Kitchen sits below stairs in the Servants' quarters of Downton Abbey, presided over by Mrs. Patmore and Daisy Mason. The Kitchen is where the preparation of food takes place, and where the kitchen staff spends most of their time.  At the Kitchen's centerpiece is a large table in which food is prepared. As well as this a broad range sits set back in the wall. 
The Kitchen Supplies 
The Downton Abbey kitchen fully stocked with prime kitchen supplies from stock pots to every kind of kitchen knife imaginable. Amazingly they used so many kitchen supplies in that era, and it all got brought to the T.V. screen with thoughtful detail. 
Style of Kitchen Supplies
The 20th-century style kitchen beautifully brought to life with accurate kitchen supplies pleased viewers from the start. Many of these kitchen supplies incorporated in each kitchen scene from cheese cloths to the abundance of pots lining the walls. 
Kitchen supplies aside, the Downton kitchen is quite attractive its high-set window flooding the room with natural light making the otherwise minimal space seem large. 
All in all, an excellent show with excellent props and kitchen supplies Downton Abbey remains one of the most beloved period pieces of the 21st-century.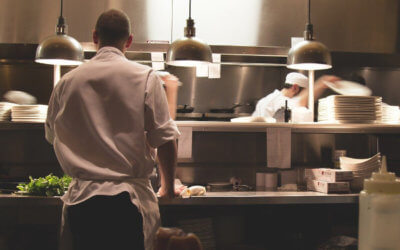 Tipton Equipment Restaurant Supply has a selection of kitchen equipment in Little Rock that will help enhance the menu of any restaurant, deli, or supermarket. Our span of kitchen equipment will help you keep up with growing consumer demand for fresh, high-quality...
read more