It's a Toast: Kitchen from New Girl
June 20, 2019
There are many higher vocal points of the series New Girl, the relationships, the adventure, the messy change from 20's to 30's, and jobs, jobs, jobs.
Today though, let's focus in on the kitchen and kitchen supplies they sported. 
Flair 
Our characters from New Girl possess what only a few can brag about having, a functional kitchen. It's set up in such a space-conscious way that their loft kitchen supplies don't look cluttered and misused while a few of them have a permanent residence on the countertops. 
The added flair comes from Schmidt. The flamboyant roommate keeps the loft updated in everything from fashion to food, and that includes kitchen supplies. It's only the latest and greatest for him and his roommates. 
Dining
The lofts kitchen offers an adjacent dining table but their industrial style island doubles as a breakfast bar. They even managed to give the island another purpose and stored pots and pans on the shelf below. 
While the cast eats all over the loft, they certainly have the space for entertaining a large party. 
Appliances 
While not many care about the latest and greatest in kitchen supplies, Schmidt certainly does, not only obtaining them but maintaining them as well. 
He keeps all their appliances cleaned and ready to go, including the sleek fridge, dishwasher, and microwave. 
Any time a mess occurs, Schmidt grabs his gloves and rolls up his sleeves. 
Storage
The kitchen supplies are not where the envy stops with the loft's kitchen, no it has only begun. 
The kitchen comes with built-in exposed shelving that's high enough to be out of the way and open enough, so you don't forget the non-perishables and kitchen supplies you've stored up there. 
They might not have received a toast had they not also featured a highly impressive coffee hutch. It holds coffee mugs, coffee beans, syrups, and more, all while looking distressed. 
While you don't need the latest and greatest, ensure you have the kitchen supplies you do need. 
Here's to the kitchen of New Girl, cheers.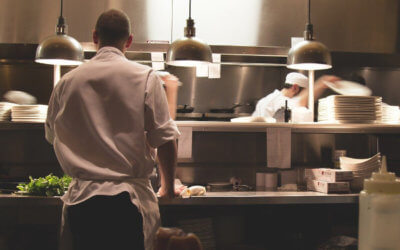 Tipton Equipment Restaurant Supply has a selection of kitchen equipment in Little Rock that will help enhance the menu of any restaurant, deli, or supermarket. Our span of kitchen equipment will help you keep up with growing consumer demand for fresh, high-quality...
read more