It's a Toast: Mad Men's Kitchen Equipment is Great!
July 22, 2019
Mad Men is set back in the 1960s, but the kitchen equipment in the show holds up well to time. 
You'll find a lot of exposed wood in the kitchen along with plaid wallpaper, aside from that space is well decorated and well organized.
The Kitchen Equipment
By way of seating, there's a bar set with two stools as a breakfast nook and adjusted by a window is the dinner table. 
One of the most eye-catching kitchen equipment pieces is the stove top built right onto the countertop of the breakfast nook. While the kitchen equipment is separating a bit, with the oven on an adjacent wall, it still maintains a very nice aesthetic.
There is a catch to this toast, as the fridge littered with magnets and the top of the refrigerator lined with non-perishables. All other surfaces decorated well, all other kitchen equipment appropriately utilized, and the built-ins around the sink and above the breakfast nook are enchantingly displaying trinket and glassware. 
Kitchen equipment seems to be in no short supply, and there is ample space to store it as cabinets span the length of three out of four walls. Above the refrigerator, above and below the oven, on both sides of the dishwasher and wrapped around above the countertops. 
It's a TOAST! 
Raise your glasses and give a toast to the kitchen, and kitchen equipment, of Mad Men!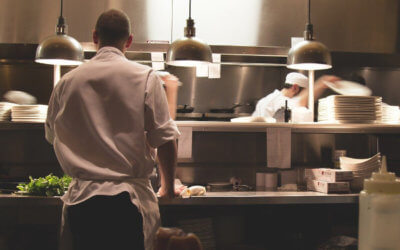 Tipton Equipment Restaurant Supply has a selection of kitchen equipment in Little Rock that will help enhance the menu of any restaurant, deli, or supermarket. Our span of kitchen equipment will help you keep up with growing consumer demand for fresh, high-quality...
read more