Keep Pests Out of Your Commercial Kitchen
July 8, 2018
Having pests in your kitchen is already a nightmare, but if health inspectors find them it gets even worse. Keep your guests safe and your restaurant operating safely.
Your commercial kitchen is automatically a target of a variety of bugs and other pests. It has everything they want – food, heat, shelter, and moisture. You have to fight hard to keep them out!
Here are steps you can take to keep your commercial kitchen clean and clear of unwanted visitors.
Plug Any Possible Entry Points
How do pests get in your kitchen? Because you're not a bug, it can be hard to understand why they always find a way in. However, when you think small enough, you can start to see it.
Every crack and crevice is a way that pests can get into your commercial kitchen. Ensure that drain covers are tightly secured. Look for holes in walls, gaps in caulking, and any other gaps.
The most important entry points are those that lead directly outside. How secure is the seal around the doors? What cracks could there be in other external walls? Are pipes entry points properly sealed?
Finally, don't limit your efforts to only the kitchen. Pests can come in through the dining room or staff areas as well, and make their way to the abundant food in the back. Make sure window seals, door seals, and walls are secure and don't offer any points of entry.
Check for Pests Near Stored Food
Finding larvae around the edge of an unopened can is not only frightening, it's a good sign that you need to contact a professional right away.
Other places you might find evidence of pests during your workday include:
In grain-based foods such as flour, cereal, and pasta

Shelving or the floor may have droppings that let you know you have unwanted visitors

Trash bags and trashcans are common places pests hide
Water is another attractant for pests. Leaking pipes, standing water, or dripping faucets are issues that should be fixed – both to save you money and to keep pests away.
Keep Things Clean – Very Clean!
You may not think a crumb or a single piece of pasta on the floor of your commercial kitchen is a very big deal. Bur remember, for the right pests, that's a feast!
If you have kitchen equipment that's difficult to move, put it on rollers so that your staff can clean around it. Sweeping and mopping should happen throughout the day, not just at the end. Otherwise, things pile up so much it's hard to get everything.
Wiping counters is vital, and so it wiping down shelves and storage cabinets. Any spillage will give pests a perfect buffet and they will not miss the opportunity to take advantage!
Keep Your Commercial Kitchen in Top Shape
You invested a lot of money and time into setting up the right commercial kitchen. There's no reason for your food operation to be stopped short by mice, bugs, and other pests.
Instead, take the steps needed to keep your kitchen in top shape. If you need a key piece of new or used equipment to round out your operation, we're here to help. Contact us for a quote today!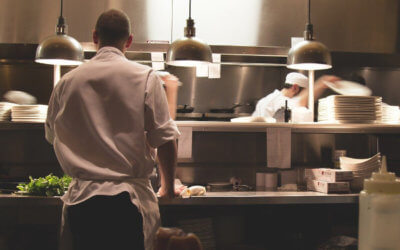 Tipton Equipment Restaurant Supply has a selection of kitchen equipment in Little Rock that will help enhance the menu of any restaurant, deli, or supermarket. Our span of kitchen equipment will help you keep up with growing consumer demand for fresh, high-quality...
read more