Key Foodservice Equipment for Your Food Truck
July 8, 2018
Are you ready to start a food truck?
While the restaurant industry climbs slowly at roughly two percent a year, the food truck industry has been booming. Growing nearly 8% per year over the last five years, trucks are one of the fastest growing parts of the food industry.
If you're ready to get in on this trend, you need the right foodservice equipment. Here's the essential gear you need!
The Cooking Equipment You Need
What do you plan to make in your food truck? This key question will determine what cooking equipment you need to purchase and place in the truck.
When you're designing your food truck, you need to maximize space. Consider finding multipurpose equipment if possible.
Here's some of the foodservice equipment you may need:
Flat top grill or griddle

Fryer

Broiler

Prep table

Commercial fridge or freezer
You may also need to think about where to put specialty equipment, like bun warmers, a pizza oven, or a cotton candy maker.
Remember to keep your menu concept simple. Not only will it help attract customers, it will help you fit all your foodservice equipment safely in the truck!
The Safety Equipment You Need
Of course a food truck is primarily about food, but safety is paramount. When you have a lot of hot equipment in a small space, a lot can go wrong.
Make sure you have at least one fire extinguisher. Your fire extinguisher should be easy to find and easy to reach. This is not something to put behind heavy equipment or up too high. You need to be able to grab the extinguisher in a panic situation – there shouldn't be any delay!
Secondly, you'll need a fire suppression system. A sprinkler is a common system that many trucks use. If you have a fire that spreads, a sprinkler system can help keep you safe and prevent a catastrophe.
Finally, don't forget a first aid kit. Minor things like a cut or burn are bound to happen, and you don't want to have to stop production to handle it. Make sure that basic first aid is easily within reach for you and all of your employees.
Cleaning Supplies You Need
It's easy to overlook cleaning supplies – until after your first day! There's so much that happens in a food truck, and you need to clean thoroughly both during and after each shift.
Cleanliness will help keep your food and surfaces safe for both your staff and your customers. You'll also need to pass health inspections, so keeping things clean is vital.
You'll want to stock everything from basic trash cans and bags to cleaning detergents, rags, and sponges. Also make sure to have hand soap and paper towels so that employees can keep their hands clean as they prepare food. You may need specific cleaning supplies for your foodservice equipment too, such as grill cleaner and degreasers.
Get the Foodservice Equipment You Need Today!
Ready to outfit your food truck and take advantage of this mobile business opportunity? We're here to help.
Whether you're looking to save money by buying high-quality used and refurbished equipment, or you're ready to buy new, we have what you need.
Contact us for your foodservice equipment needs today!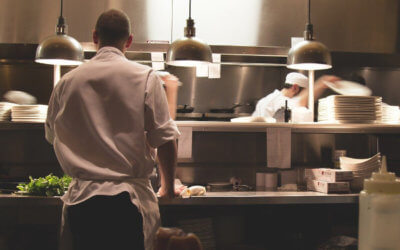 Tipton Equipment Restaurant Supply has a selection of kitchen equipment in Little Rock that will help enhance the menu of any restaurant, deli, or supermarket. Our span of kitchen equipment will help you keep up with growing consumer demand for fresh, high-quality...
read more