Key Restaurant Equipment for a Fast-Casual Restaurant
September 11, 2018
Fast-casual dining has changed how America eats and has impacted what people expect in terms of convenience, price, and food quality.
Generally, fast-casual food is affordable and higher-quality than pure fast food. It's a step above a McDonald's, without the price or time commitment of a sit-down family style restaurant.
If you're interested in getting in on this trend, discover what key restaurant equipment you need to look for.
Choosing Your Food Concept
Of course, before you can decide on restaurant equipment, you need to decide what food you're going to serve. There's honestly no limit – fast casual can serve everything from barbecue to wings to sandwiches to Asian cuisine.
As you think through you options, maybe you already know what food you have a passion for. Whether you do or not, do some market research in your area. What fast casual restaurants already exist? What do they serve?
Finding a hole in the market, or a unique way to present a food that other restaurants serve, will help you stand out and be more successful.
Getting the Right Cooking Equipment
The first priority as you select restaurant equipment is getting the gear you need to cook the food you've chosen.
Consider equipment that includes:
A grill or griddle

Fryers

An oven and stovetop

Broiler

Prep table

Specialty equipment for specific food if needed
Many fast casual restaurants are reasonably large, so you may well have a full-size kitchen. This will allow you to fit all of the equipment you need into the space without having to compromise.
Refrigeration and Storage
Once you've gotten your cooking restaurant equipment, it's time to think about refrigeration and storage.
This will also vary according to the food you serve and the space you have, but you can expect to need items like a refrigerator, freezer, and cabinet space. If you're concerned about cost, don't be afraid to check out high-quality used equipment!
Most fast casual restaurants use disposable dishware and cutlery, so you won't have to worry about managing a dishwasher for those items. However, your pans and cooking dishware will need cleaning. You can use a dishwasher or have your employees handwash items in a large sink.
You'll need storage for your disposable dishware, cooking pans, and other equipment. If you have the opportunity, plan your layout so that the storage is well-balanced with the cooking equipment and your staff are able to reach what they need easily.
Provide Great Quality Quickly and Easily
Finally, think about where you'll source your food and ingredients. Many fast casual locations do very well because they offer a higher quality of food without patrons having to wait a long time or pay significantly more.
However, as Chipotle can tell you, having the right suppliers for your high-quality ingredients is vital if you don't want to make customers sick.
Focus on delivering great quality quickly and affordably, pursue a unique concept, and you'll be setting yourself up for success.
Let Us Help You Get the Restaurant Equipment You Need!
Setting up a restaurant – or renovating one – is a lot of work. You need a partner who can help you find the restaurant equipment you're looking for quickly and easily.
It pays to have good suppliers. We've been helping Little Rock restaurant owners for many years, and we can help you secure exactly what you need as well.
Contact us for more information today!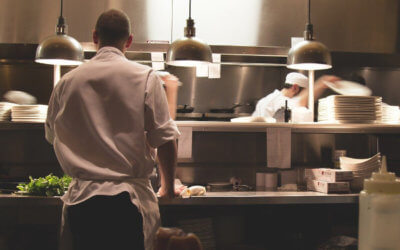 Tipton Equipment Restaurant Supply has a selection of kitchen equipment in Little Rock that will help enhance the menu of any restaurant, deli, or supermarket. Our span of kitchen equipment will help you keep up with growing consumer demand for fresh, high-quality...
read more