5 Reasons a Meat Grinder Will Set Your Burgers Apart
January 19, 2018
The more you do to prepare your foods in-house with the right kitchen equipment, the fresher and more flavorful your dishes become.
There are all sorts of restaurants offering fast-food style burgers, but some diners are looking for the real deal. A fresh, juicy gourmet burger is a delicious and sought-after item. And if there's one piece of kitchen equipment necessary to help you serve delicious gourmet burgers, it's a meat grinder. Here are 5 good reasons to add a meat grinder to your arsenal of kitchen equipment.
Meat fresh from the butcher – When you buy ground meat at the supermarket, it has likely been sitting on the shelf for days. When a meat grinder is a part of your kitchen equipment, you can speed up the process of getting the meat from the butcher and onto your customers' plates. Using your own kitchen equipment, you can grind the meat yourself and let your customers enjoy flavors they may not have experienced before.
Less bacteria and contaminants – In processing plants, the meat from thousands of individual animals are mixed into one ground round. The more animals there are, the higher the chances of harmful bacteria being incorporated into the food you serve your guests. When you grind meat with your own kitchen equipment, you can create a ground round from a single cut of beef. Using your own kitchen equipment helps ensure your customers are safe from food poisoning.
Choose your own cuts – Every chef loves being able to select her own meat cuts, and for good reason. When your kitchen equipment includes a meat grinder, you can choose the cuts that will give you the best flavors in your ground mix.
Control the fat percentage – Being able to grind meat with your own kitchen equipment means that you can adjust the percentage of fat in your ground meat. Whether you want to boast lean meat or choose higher-fat cuts for a richer taste, grinding your own meet offers you that freedom.
Make some delicious sausage – When you add a meat grinder to your stock of kitchen equipment, you can cut down on food waste and create something delicious for your guests at the same time. Take the extra bits of meat from your walk-in fridge and turn it into juicy, delicious sausage.
Could your restaurant be on the next list of must-have gourmet burgers? With the right kitchen equipment, it could be! Make your own burger patties in your restaurant's kitchen and enjoy the thrilled responses of your guests.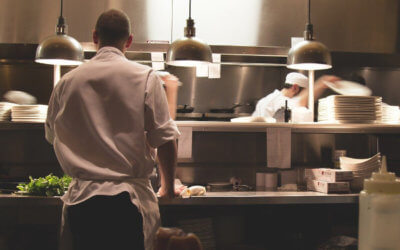 Tipton Equipment Restaurant Supply has a selection of kitchen equipment in Little Rock that will help enhance the menu of any restaurant, deli, or supermarket. Our span of kitchen equipment will help you keep up with growing consumer demand for fresh, high-quality...
read more