5 Ways to Get the Most Out of Your Mixer
April 6, 2017
No one wants to eat off of dirty or tarnished silverware.
A stand mixer is a highly useful piece of kitchen equipment to invest in. Although this type of kitchen equipment does not usually come cheap, it can last a lifetime when properly cared for. Despite all your excitement and eagerness about using this powerful kitchen tool, could you be getting more out of it? We have 5 ways for you to get the most bang for your buck when using such kitchen equipment.
There's more to mixers than beating batter
Your initial reason to add a mixer to your collection of kitchen equipment might be centered around baking. This is often a strong enough reason by itself to buy a stand mixer. But you can do much more with this kitchen equipment than simply beating cake and cookie batter. With all of the power that this kitchen equipment possesses, it can be used for your ice cream, pies and pastries, meat shredding, and more. Keep in mind that some of these functions might require the use of attachments.
Attachments provide more functions
Some stand mixers come with all of the attachments you need to get most out of your mixer, while others don't. If your mixer does not come with all of its possible attachments, seek out the ones that will be useful to you, and throw them into the "mix." For instance, whisks are great for whipped creams and egg fluffing, beaters are ideal for confectionary frostings, and dough hooks are perfect for dense ingredients like bread dough.
Take the time to read the manual
It goes without saying that every mixer runs differently. With that in mind, your first task when you get this kitchen equipment should be getting acquainted with it. This will help you learn all of the features that come with your mixer, and where these features are located. Taking a few minutes to understand your mixer from the start will help improve your efficiency while using it.
Cover with a towel to minimize mess
As a very powerful piece of kitchen equipment, your mixer may create a mess when in motion, by splashing or spilling some of its contents onto the counter. Draping a kitchen towel over the mixer bowl before turning it on will help prevent this from happening.
Maintenance is a must
Every piece of kitchen equipment thrives on proper maintenance. Clean your stand mixer immediately after every use to keep it in top shape. Also find out whether your bowls and attachments are compatible with an automatic dishwasher before throwing them in. And of course, for specific advice related to your model, read the instruction manual to understand how best to care for your important kitchen equipment.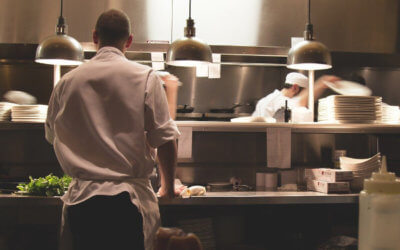 Tipton Equipment Restaurant Supply has a selection of kitchen equipment in Little Rock that will help enhance the menu of any restaurant, deli, or supermarket. Our span of kitchen equipment will help you keep up with growing consumer demand for fresh, high-quality...
read more