Planning Your Equipment Needs When Your Restaurant is Expanding
August 15, 2017
Your restaurant is doing great, guests are coming in, and they're spreading the word about the culinary masterpieces your restaurant offers, as well as the exceptional service that is provided by the kitchen equipment and staff. 
But with all the new business, you've gotten to the point where you need to upgrade your existing kitchen equipment. But just how do you go about planning your equipment needs?
If your restaurant is expanding, then you're probably going to have to invest in new kitchen equipment, because the kitchen is the hub of the operation. When planning for your equipment needs, you also have to consider the layout of your kitchen, because you want to make sure that everything will fit well, and will be easily accessible to staff.
Here are 3 questions to consider when planning your equipment needs.
1. What type of kitchen equipment do you need?
Ranges: Having top-quality ranges on hand is vital. You want to ensure that there are no hiccups getting the food from the kitchen to the customer, and having the right range is a big part of that. The ranges you choose should meet the cooking needs of your operation, but they should also be aesthetically pleasing and complement the kitchen design. You're going to have to compare your options when deciding which commercial range to buy.
Refrigerators and freezers: Refrigerators and freezers are vital to the efficient running of the kitchen, because food must always be fresh and well-preserved, so these items need to be of the highest quality. The decision regarding the size and type of refrigerators and freezers to buy will be influenced by the anticipated increase in your business.
Sinks: Sinks are often overlooked when checking out equipment for restaurant expansion, but they are also a vital component. The 3-compartment sink is the ideal option because it gives you the flexibility to do several tasks at once. Commercial sinks are usually made of stainless steel, but be sure to get the best grade available.
In addition to the equipment listed above, you also have to think about extra tables and chairs, utensils, counters for food preparation, food processors, mixers, and more.
2. Should you buy or lease the new kitchen equipment?
In some cases, it may be very cost-effective to lease some of the kitchen equipment you need. However, you'll have to weigh the pros and cons, and determine which is more affordable and more feasible. Leasing larger items, such as ice machines and stoves, can help save you some money, and leasing smaller items may also be a good option. However, be sure to consider the terms of the lease, as well as your current cash flow.
3. Should you buy new or used kitchen equipment?
If you're in the market for additional equipment for your restaurant, you are sure to come across some good deals. It's always possible to get items like refrigerators, coolers, stoves, grills, tables and chairs at an affordable cost. It really depends on your budget, but buying used kitchen equipment can save you money. However, make sure to consider the shorter lifespan and higher maintenance costs that can come with used equipment. New equipment is often cheaper in the long run.
If you're looking to get new equipment for your restaurant, make sure to answer these 3 important questions at the start, and you'll be well on your way.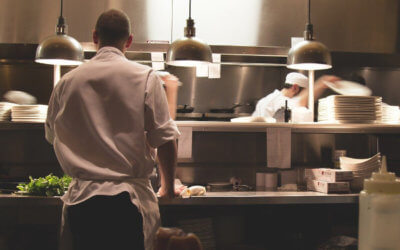 Tipton Equipment Restaurant Supply has a selection of kitchen equipment in Little Rock that will help enhance the menu of any restaurant, deli, or supermarket. Our span of kitchen equipment will help you keep up with growing consumer demand for fresh, high-quality...
read more