Tipton's Guide to Holiday Shopping
December 15, 2017
The holidays are coming up fast, and we know you're in a rush to grab last minute presents.
Tipton Equipment Restaurant Supply is here to help you and Santa grab the perfect gifts for your loved ones. These are not only great suggestions for Christmas, but also for birthdays, anniversaries, or a surprise. And luckily for you, we have these in stock at our stores too. Here are our suggestions on what kitchen equipment to gift.
The Pot Calling the Kettle Black
A tea kettle is a perfect kitchen equipment for the "homebody" personality. There is just something satisfying about the slow building whistle that emits from the kettle when it is ready. Besides the obvious use of making tea, which is just the perfect beverage to cozy up to in the winter, it can be used in other ways. It can be used to heat water for instant noodles, coffee, or oatmeal. And the amazing thing is the various styles to fit any personality. Ceramic to stainless steel, to even stovetop or electric kettles. We highly recommend a tea kettle for a kitchen equipment gift.
A Quality Knife is a Quality Gift
A beautiful thing about buying gifts is that they are usually what the recipient needs, but would never intentionally buy themselves. Good kitchen knives can definitely fall into this category. One should never cheap out on this kitchen equipment, yet we are all guilty of purchasing one for less than ten dollars. The truth is that a dull knife is much more dangerous than a sharp knife. That is because a sharp knife will properly cut, while a dull knife is unpredictable. Pair a quality kitchen knife with a wooden cutting board, and you have the bread and butter of any kitchen.
Cast Iron Skillet
If you gift a cast iron skillet, with proper care that same skillet could be used by generations in the far future. Cast iron skillets can last a lifetime, and are incredibly durable. That is why they can be located at your local yard sales. A seasoned cast iron skillet is a kitchen equipment game changer. Not only does it distribute heat evenly, but it gets better with time. Cast iron skillets are known for being universal in the kitchen. With recipes for the stovetop, or popping the skillet in the oven, the results are abundant.
Gifts for the Grill Master
Looking for the perfect kitchen equipment gifts for the grill master?Heavy duty tongs, spatulas, and mitts to protect hands from flare ups are not only thoughtful, but practical as well. Other essentials for the grill would be aprons, meat thermometers, and baskets for vegetables.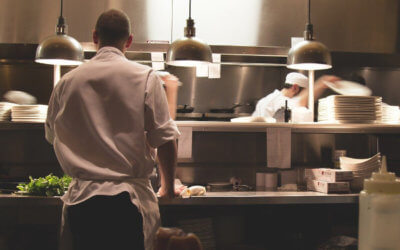 Tipton Equipment Restaurant Supply has a selection of kitchen equipment in Little Rock that will help enhance the menu of any restaurant, deli, or supermarket. Our span of kitchen equipment will help you keep up with growing consumer demand for fresh, high-quality...
read more