Kitchen Equipment Spotlight: How to Maintain a Commercial Freezer
January 21, 2019
Your commercial freezer can be a lifeline for your restaurant. Safe food storage is vital, and a high-quality freezer is essential kitchen equipment.
However, a freezer is only as good as the maintenance that goes into it. Without proper care, your freezer will become inefficient, fail to hold the right temperature, or perhaps break entirely.
Whether you've chosen an excellent quality used freezer or a new unit, here's what you need to know to keep it running well for years.
Keep the Freezer Organized
Organization is not a nuts-and-bolts tip, but it's just as important as any physical maintenance.
If you don't have an organized freezer, you're probably wasting energy. Unused corners and uneven packing makes your freezer's coils and motor work far too hard.
Also, if you don't have a good system for bringing out frozen food in a timely manner, you could end up with food waste, mold, and other problems. Without great organization, there's no way to know what should be brought out next.
Of course, as a freezer is used throughout the night and through the week, it will quickly get disorganized and cluttered. Make sure you include cleaning up and resetting the freezer in your closing protocol so that this important kitchen equipment is ready for the next day.
Clean the Freezer Regularly
You should clean the shelves, walls, and floor daily or weekly. All spills need to be cleaned right away, and it's important not to use harsh chemicals. Chemicals can damage the metal or seals of the freezer, causing it to fail and need repairs much sooner.
Every six months the coils of your freezer should be cleaned. This is not usually difficult. You simply need an employee to clean them with soapy water and a bristle brush.
This will help your freezer maintain the right temperature over time. It also this kitchen equipment last longer.
Check for Leaks and Cracks Regularly
Having a freezer technician come in and inspect the unit every six months can give you a lot of peace of mind.
Here are some things to do at least twice a year:
Check lines for condensation

Clean fan blades and check motor

Check insulation integrity

Look for air leaks in cracks, holes, and seals

Ensure electrical connections are secure

Clear drain lines

Calibrate thermometers

Check ice filters and clean all ice maker components
You can afford to have this kitchen equipment break down. Taking preventative steps now will save you a ton of time, money, and headaches later!
Upgrade Your Kitchen Equipment If Needed
Even with the very best maintenance, no freezer will last forever. Eventually, it will need to be replaced. You might also find that you need additional kitchen equipment if you're expanding or remodeling your kitchen.
If you want some quotes on the equipment you need or help with layout and arrangements, we are here to help. Tipton Equipment has been serving Little Rock restaurants for many years. Contact us for more information today!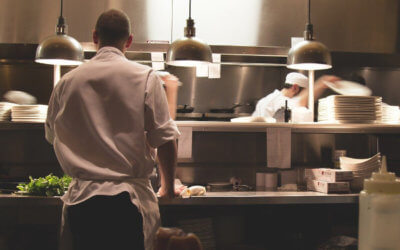 Tipton Equipment Restaurant Supply has a selection of kitchen equipment in Little Rock that will help enhance the menu of any restaurant, deli, or supermarket. Our span of kitchen equipment will help you keep up with growing consumer demand for fresh, high-quality...
read more