Tipton's Guide to Conquering Dorm Life
December 20, 2017
College is an exciting time in your life. You are finally on your own and on your way to becoming a young professional.
But what do you need to bring with you to college? Yes you need your bean bag chair, your bed risers, and your clothes. But are you bringing kitchen supplies to your dorm? Bringing cooking habits from home will make the transition easier for you. Not sure what to bring? Tipton Equipment Restaurant Supply has your back. Here are some of our suggestions on what kitchen supplies you should bring with you to college.
Plastic Bins are Your New Best Friend
Plastic containers are your safety net when bringing kitchen supplies to college. Why is that? When you're ballin' on a budget in college, you want to save as much food as you can. This is especially true if it goes out of the norm of your instant ramen. Having kitchen supplies like this around are perfect for your dorm room, because it allows storage in your mini fridge, and microwave safe. This two for one deal cuts back on having dishes in your dorm, which could clutter your life.
Paper? I Hardly Knew Her!
Speaking of decluttering your dorm life, make sure you have a paper products accessible. Kitchen supplies like paper plates are microwave safe, inexpensive, and are easy clean up. So when you have your leftover pizza from the cafeteria, just chunk that plate in the trash and walk away. Easy as that.
Quench Your Thirst
Your day consists of waking up and walking to class everyday. Depending on the size of your campus, this could be a five minute walk or 25 minute walk up hill. Walking is still a physical exercise, especially when trekking across campus. Think about investing in a reusable water bottle when shopping for kitchen supplies for college. A good insulated water bottle with a lid is perfect to bring to class. And refilling it will save you money in the long run. You won't have to keep purchasing water bottles.
Kitchen Supplies to Spice Up Your Life
The point of food is to give you energy. But why we love food is the flavors. And nothing adds better flavor than spices! You need your basics of salt and pepper. Cooking in your door room, you are very limited on your cooking equipment. You probably don't have a four burner stovetop.
So unfortunately you'll be eating a lot of instant noodles and Hot Pockets. Try other spices to add flavor like garlic and onion powder. These spices are kitchen supplies that will change your opinion on "dorm room" food.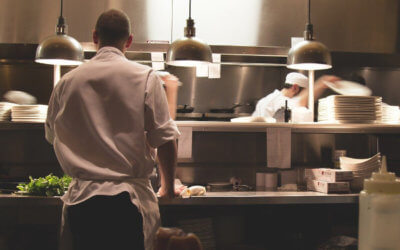 Tipton Equipment Restaurant Supply has a selection of kitchen equipment in Little Rock that will help enhance the menu of any restaurant, deli, or supermarket. Our span of kitchen equipment will help you keep up with growing consumer demand for fresh, high-quality...
read more