How to Choose the Right Kitchen Scales for Your Restaurant
March 28, 2018
A food scale is an essential item in every restaurant's store of kitchen supplies.
Designed to take the guesswork out of food measurement and maintain consistent food serving sizes, food scales are indispensable kitchen supplies in the commercial kitchen.
With such a wide variety of food scales on the market, how do you choose? Here are a few things to consider to find the right kitchen supplies for your needs.
Digital or Mechanical
Every food scale, regardless of usage and purpose, comes in one of two options: digital or mechanical. Digital (electronic) scales are fueled by batteries and give a digital readout for weight display. Mechanical (analog) scales have an inner spring that is triggered by weight. They display weight with a rotating pin. Digital versions of these kitchen supplies can usually perform more functions than analog versions.
Platform and Container Size
Regardless of capacity, these kitchen supplies are known to come in sizes that vary wildly. While scales with smaller-sized platforms carry certain foods, you might find it difficult, or even impossible, to use them for larger foods and portion sizes. Platforms with wider bases allow for wider use, and larger containers (for wet and dry ingredients) make for more flexibility.
Purpose and Usage
Your selection of kitchen supplies always comes down to what you hope to get out of them. The purpose you have in mind for a food scale will determine the kind that best suits your purpose. For instance, while some scales are highly sensitive and meant for lightweight items like spices, herbs, etc., others can weigh items up to 15 pounds and are perfect for weighing large meat sizes.
Enhanced Features
Depending on your goals, your need for these kitchen supplies might extend beyond the use of basic weight features. Certain digital food scales are able to switch from one measurement unit to another, seamlessly. Others possess calorie reading abilities for various foods. Yet others are connected to a POS system and are used for price computation during food sales. Be certain which extra features you need from your kitchen supplies before you make your purchase.
Cleaning
If you have purchased a food scale that has a container for placement of ingredients and portions, it is important that you check that cleaning it will present no hassle. Containers that hold dry and wet ingredients should be removable, to make cleaning these kitchen supplies easier.
Design and Style
Regardless of how exposed it is, your commercial kitchen will more than likely have been built with a specific theme and styling concept in mind. Your choice of kitchen supplies – and choice of food scale model – must be able to keep that style going. If you have gone digital, also ensure that the digital display is clear and large enough for you to see at a glance.
Used for standardization both in the cooking and selling stages, food scales are also used to maintain a healthy lifestyle and to reduce waste through portion control. Once you've carefully determined why you need these kitchen supplies, you can get down to the business of purchasing the right ones for you.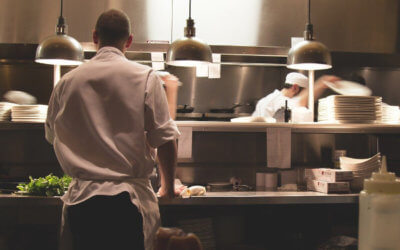 Tipton Equipment Restaurant Supply has a selection of kitchen equipment in Little Rock that will help enhance the menu of any restaurant, deli, or supermarket. Our span of kitchen equipment will help you keep up with growing consumer demand for fresh, high-quality...
read more