How and Why to Make Your Restaurant Lead-Free
August 15, 2017
If you own a restaurant, then you already know how important water is to your operations, and that poor water quality can adversely impact the success of your business. That is why you should ensure a restaurant lead-free environment. 
Water is an integral part of all that's done at a restaurant, because you wouldn't be able to cook or wash dishes without it. In this regard, lead is one of the most serious contaminants that you want to look out for, and it's vital that you aim towards a restaurant lead-free. But just how can this be done? By now, everybody should be aware of the dangers lead exposure poses to health. It was this concern that prompted the passage of U.S. Senate Bill No. S.3874 in 2011. S.3874 was passed to modify the Safe Drinking Water Act. The bill essentially changed the maximum amount of lead allowable in pipes, plumbing fittings, and fixtures to .25%.
Why make your restaurant lead-free
Lead is a toxic metal that can be damaging to health, and corroding pipes and plumbing fixtures are often a source of lead contamination in drinking water. Lead is especially harmful to children, and high levels have been linked to organ failure and neurological damage. That's the reason why all businesses, and especially restaurants, must ensure that they are compliant with the lead-free requirements of S.3874.
You want your customers to be able to dine in a fun, comfortable atmosphere, but most of all, you also want them to be safe. Committing to providing restaurant lead-free pipes, plumbing fixtures, and faucets is a huge part of caring about the good health of your customers, and seeing to their safety.
How to make your restaurant lead-free
You can ensure that your restaurant is lead-free by having your water tested. It's possible that the building in which your restaurant is located may contain old lead pipes that you're not aware of, so it's advisable to have your water tested. Since it is known that lead is harmful, you don't want to take the chance that your customers may be exposed to it.
Making your restaurant lead-free may therefore mean having older water pipes and faucets replaced and updated. Pipes are the main avenue through which lead is likely to leach into the water you use at your restaurant. So make sure that all your pipes and faucets are lead-free – not only those in the kitchen, but those in the bar and restrooms as well. You want to make certain that your customers are not drinking or handling any polluted water.
As a restaurant owner, the safety of your customers is a top priority, so having lead in the water is not an option. You want customers to enjoy their meals, soak in the great atmosphere of the place, feel well and healthy, and continue to feel that way when they leave.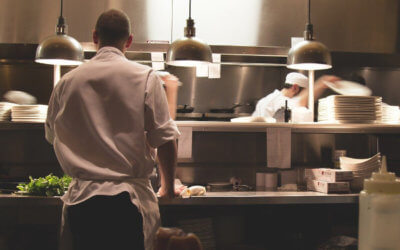 Tipton Equipment Restaurant Supply has a selection of kitchen equipment in Little Rock that will help enhance the menu of any restaurant, deli, or supermarket. Our span of kitchen equipment will help you keep up with growing consumer demand for fresh, high-quality...
read more