4 Money-Saving Strategies You Can Use in Your Restaurant NOW
June 9, 2017
Running a restaurant is one of the most interesting and lucrative businesses one can engage in with the right money-saving strategies. 
However, it also poses to be one of the most difficult. Many factors have to be put into consideration in order to make sure that old customers are kept and new customers visit. In your efforts to ensure that you provide the best service to your customers, it seems that there are far more ways to spend money than to save it. Buying ingredients and supplies, paying utility bills and hiring the right staff consumes a lot of money! This often pushes restaurateurs to raise their prices, but this can result in a fewer number of customers, thereby reducing your total income. Therefore, as a restaurant owner, it is important to find money-saving strategies. This way, you can keep creating an amazing dining experience and bring in more profits at the same time. Engaging in a cost-cutting exercise can also help you keep the prices on you menu low to attract those who are looking for a less expensive meal, affecting your income flow. The good news is that there are a lot of quick steps you can take towards money-saving strategies.
Here are 4 money-saving strategies that you can adopt now.
Menu Changes affect Money-Saving Strategies. 
For every dish that you offer, calculate the cost to make it. Compare this to the cost you're charging your customers. With this, you will be able to identify the meal that makes you the greatest profit. After identifying the dishes with more profit, place them prominently on the menu. For the less profitable ones, think about how you can modify the dish by using ingredients that are less expensive but just as tasty for better money-saving strategies. 
Energy Efficient Equipment
With their large, energy-consuming equipment, restaurants are often sacked with hefty utility bills. To cut your energy costs, replace older appliances with their new, energy efficient counterparts. Money-saving strategies also include regular maintenance on your ventilation system so you can save money on air conditioning.
Supply Savings
If you think supplies are eating up a large portion of your budget, consider changes to your buying routine. Streamline your money-saving strategies by looking at your buying processes and transportation costs. Check with your vendors to determine if you can consolidate to only one or two vendors for all of your supplies. You may also wish to call around to see if you can get a better deal from a different vendor.
Switch to Energy Efficient Light Bulbs
Using energy light bulbs can save you a considerable amount of money per year. As well as switching to an energy efficient variety, you will also do well to keep lights off when you don't need them.
With these simple money-saving strategies, running a restaurant business becomes less money-consuming and more enjoyable for both you and your customers!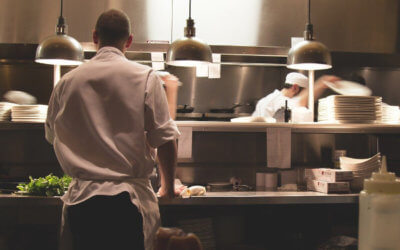 Tipton Equipment Restaurant Supply has a selection of kitchen equipment in Little Rock that will help enhance the menu of any restaurant, deli, or supermarket. Our span of kitchen equipment will help you keep up with growing consumer demand for fresh, high-quality...
read more