Start Preparing Your Restaurant for Summer!
June 9, 2017
As a restaurant owner, you may have noticed that weather has affects the number of customers that walk through your door.
It is widely understood, for example, that rain drives customers indoors as they seek shelter from the storm. Snowstorms, of course, discourage people from venturing out of their homes. But what about the hot weather of summer? Keep reading and you'll find out how the weather impacts restaurants and how you can start preparing your restaurant for summer. 
Increased Business
For the most part, restaurants get increased business during the summer season. As more travelers and tourists visit over the summer, restaurants see a spike in traffic. This places a demand on preparing your restaurant for summer adequately. That means making sure there is enough staff, with considerable urgency, throughout the summer months.  Restaurant owners should be ready to deliver an excellent level of service to all their guests, despite the increased demand.
High Pressure Preparing Your Restaurant for Summer
Although the spike in sales during the summer is surely welcome, this temporary increase in traffic can put a lot of pressure on restaurant owners. Perhaps the greatest concern is the need to have well-trained, customer-oriented staff in place and ready to work. This means that preparing your restaurant for summer in pre-season recruiting, hiring and developing efforts in order to ensure that their business is ready for the additional influx of customers.
A shortcoming in this area during the hot weather months can have a particularly dramatic negative effect on the next summer's business, so getting it right here is an absolute must.
A Game Plan for Preparing Your Restaurant for Summer Success
If you haven't already done so, now is the time to get serious about hiring more staff. Hire as soon as you can so that you will have enough time to train your new team members before you get swamped with customers. It's hard to train new employees when you're struggling to keep up with your customers' needs in a packed restaurant, so do it now when it's at bit slower.
It is also a good idea to review all policies and best practices with your full team when preparing your restaurant for summer. Even seasoned veterans sometimes need coaching and (occasionally) redirection.
Start advertising so you can take advantage of the coming influx of customers. After you have properly staffed and trained your team for the busy summer season, you will want to ensure that you support your efforts and your team with sufficient advertising. Having a great team ready for summer business is good, but not enough. You need to make certain that your advertising is positioned to make the most of this busy time of year.
The Bottom Line
Preparing your Restaurant for Summer time can be great for your business. Don't let your restaurant get overwhelmed with all the new customers.  Preparing your team will help you give your guests great service and ensure you have a profitable season!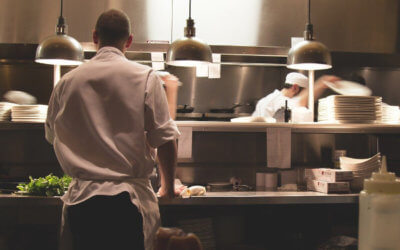 Tipton Equipment Restaurant Supply has a selection of kitchen equipment in Little Rock that will help enhance the menu of any restaurant, deli, or supermarket. Our span of kitchen equipment will help you keep up with growing consumer demand for fresh, high-quality...
read more