Questions to Ask Before You Invest in Kitchen Equipment
September 11, 2018
When you invest in kitchen equipment, you want to make sure you're getting exactly what you need and that it will last you a long time.
It can be overwhelming to think about everything you need when you're starting a restaurant. Even if you're just trying to add or replace one or two pieces, there's a lot to consider.
Don't be fooled by shiny new models or big splashy advertisements. Make this decision with your head, after you thoroughly think things through.
Before you invest in key equipment for your restaurant, make sure you ask these important questions.
Where Will This Fit in My Kitchen?
If you're starting a restaurant from scratch, you probably have a lot of flexibility in how you set up the kitchen. However, many owners who are looking at kitchen equipment don't have that freedom.
There are a variety of sizes and types of almost any cooking equipment. Before you choose one, think about where you plan to put it. Is it a space that it will fit easily in? How will this new placement affect the flow of your kitchen?
Sometimes buying new equipment gives you the chance to make the movement within your kitchen better by moving a other pieces. Don't overlook this opportunity!
What Maintenance and Upkeep is Needed?
Choosing equipment is also a process of choosing to do the required upkeep and maintenance. Generally, this isn't a big problem. You'll want to think about who is tasked with cleaning and common repairs and whether they are able to handle this equipment.
The one time you want to be careful of this is if you're trying to save money by buying used. There's nothing wrong with doing that, but you want to make sure you choose high-quality used equipment. Otherwise you'll be spending endless time and money fixing your kitchen equipment to keep it going.
That's no fun for anyone, and you don't save any money in the long run!
If you're counting on a warranty to protect you from breakdowns, make sure you read the agreement carefully. Not all warranties are created equal. Make sure you understand what's covered, what's not, and what steps you have to take to get warranty repairs.
Is the Kitchen Equipment Energy Efficient?
Energy efficiency is far more than just a friendly buzzword. Having cooking equipment, sinks, refrigerators, and more that are energy efficient can save you a fortune in overhead.
Depending on what kitchen equipment you're investing in, you should also consider whether it's water and fuel efficient as well. A fryer that requires too much oil, a dishwasher that overuses oil, and a stove that isn't efficient with gas can all cost you a lot of money over time.
If you're looking for the best kitchen equipment for your restaurant, it pays to have an expert to help you source the very best fit for your needs. At Tipton Equipment, we've been serving the Little Rock area for years.
We'd love to help you with your restaurant as well! Contact us today to find the exact machines and tools you need.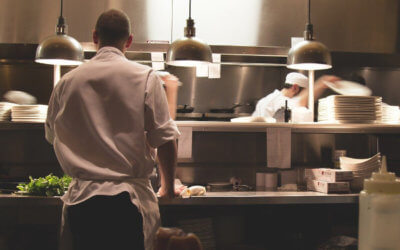 Tipton Equipment Restaurant Supply has a selection of kitchen equipment in Little Rock that will help enhance the menu of any restaurant, deli, or supermarket. Our span of kitchen equipment will help you keep up with growing consumer demand for fresh, high-quality...
read more