Avoid Surprises During an Appraisal of Your Restaurant Equipment
July 8, 2017
When it comes to time for your restaurant equipment to be appraised, confusion can set in.
For the purpose of the appraisal, personal goods are given value, but goods that are classified as 'real goods' are considered part of the real estate or the building structure and therefore, these are not classed as having any value. Many people don't know the difference between personal restaurant equipment and real restaurant equipment. This conundrum is one that confuses many people each year and can lead to some shocking surprises along the way.
When we talk about personal equipment, we are referring to restaurant equipment that is not a permanent fixture. This includes free-standing equipment such as utensils, electronics, cabinets and other movable goods. Real equipment, on the other hand, is considered a permanent part of the real estate. So how about the walk-in refrigerator you have had installed? Is that classed as a personal item or is it a real item due to the fact that it is non-movable?
The truth of the matter is that the decision ultimately lays in the hands of the officer that conducts the appraisal.
Whatever the reason for the appraisal, be it for insurance purposes, buying or selling, or for use against a loan, it is important to know what equipment is considered personal and therefore valuable, and what is classed as real estate.
There are three main areas of a kitchen that need to be taken into consideration during an appraisal, and this article can help you learn about what to expect from said appraisal.
Ventilation and Fire Safety
Since most units are custom made to fit a set space, the majority of ventilation and fire safety units will depreciate in value over time. The first reason being that they will unlikely have use in any other premises due to their custom sized nature, and also due to the fact that they are usually fitted to an industrial standard, and thus they are difficult to remove without causing damage to both the real estate and the restaurant equipment itself. For these reasons, many ventilation and fire safety units lose value over time.
Refrigeration and Food Storage
Many large restaurants have a walk-in refrigeration unit. The appraisal price depends on several factors, including how permanent the structure is. Take a look at the floor. Is it raised? If it is raised, then it is most likely a temporary structure and thus not classed as part of the real estate. A tile or cement floor, however, leans towards the unit being considered a permanent structure and therefore not valued during the appraisal.
Other Areas with Attached Restaurant Equipment
From shelving and cupboards to seating and tables that are affixed to the floor, many permanently fixed features can be claimed by the landlord or real estate owner as being part of the real estate. This rings true especially if the removal of the items could cause potential damage to the property and could lead to the landlord making a claim for the fittings to avoid health code violations.
As you can see, it is important to take into account how permanent a piece of restaurant equipment is, whether any damage will occur from its removal and whether custom made units can be used elsewhere. Kitchen and restaurant equipment does not come cheap, so it is important to consider these factors before having any installations made. Knowledge is key and can help you save thousands in potential lost value.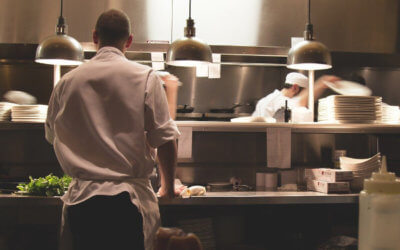 Tipton Equipment Restaurant Supply has a selection of kitchen equipment in Little Rock that will help enhance the menu of any restaurant, deli, or supermarket. Our span of kitchen equipment will help you keep up with growing consumer demand for fresh, high-quality...
read more