How to Make Your Silverware Sparkle and Shine
January 1, 2018
From blending beverages and creaming soups to making dressings and dips, commercial blenders are diverse and an efficient restaurant equipment.
Thus, they are considered by many to be must-have items on the restaurant equipment list. Which blender is best for your restaurant? This article will help you choose a blender that is worthy of being the next addition to your restaurant equipment collection.
Jar Blenders
Jar blenders are popular for their wide range of features, large holding capacity, and variety of functions and blade designs.
If you choose a high-end blender, it will likely come with a glass jar, rather than a plastic one. To make sure your new piece of restaurant equipment pours nicely, look for a blender that has a prominently curved pouring spout. If the spout is flat, or if the jar doesn't have a spout, you're likely to end up with a lot of messes on the counters or the floor.
Immersion Blenders
Best for basic pureeing, mixing and blending, an immersion blender is a piece of restaurant equipment that will save you valuable time, as it allows you to blend food right in the bowl or hot pot it's already in. Also known as hand blenders or stick blenders, this restaurant equipment adds convenience to the kitchen. With their smaller blades, they can easily mix small amounts of foods as well.
Immersion blenders can be kept in a drawer or mounted on the wall of your commercial kitchen. For added convenience, some immersion blenders are cordless. This is a helpful feature when this type of restaurant equipment gets passed around the kitchen for multiple uses.
For further functionality, some immersion blenders come with accessories that allow for additional functions, such as crushing ice or chopping.
Multifunction Restaurant Equipment Blenders
For serious commercial use, multifunction blenders offer a powerful punch that make them worthy of being part of every kitchen's restaurant equipment list. Their sturdy construction and high power makes multifunction blenders great for a wide variety of functions, from processing foods to making juice and more.
While multifunction blenders are more expensive pieces of restaurant equipment than jar or immersion blenders, they are a solid investment. For one thing, they are made to handle tough jobs and last longer. They can also replace several kitchen appliances, saving you valuable kitchen space – not to mention the money you would have spent adding the other appliances to your supply of restaurant equipment.
Some multifunction blenders are even more versatile pieces of restaurant equipment, because they have accessories that allow for chopping or processing.
Choosing the Right Blades and Power
If you plan on using your blender to grind ice and make smoothies, your blender should have a stainless steel ice-crushing blade and run on at least 500 watts of power. To chop and grind food, choose a blender with a chopping blade and processing abilities. For light blending, stirring, mixing and pureeing, a standard blender will be suitable restaurant equipment.
No matter which blender you choose, make sure it can stand the test of time and is suited to your restaurant's short-term and long-term needs. That's what great restaurant equipment is for, after all!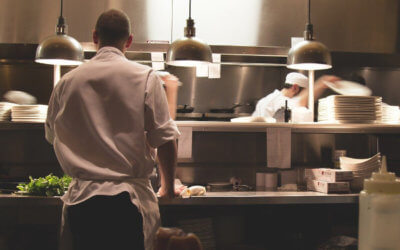 Tipton Equipment Restaurant Supply has a selection of kitchen equipment in Little Rock that will help enhance the menu of any restaurant, deli, or supermarket. Our span of kitchen equipment will help you keep up with growing consumer demand for fresh, high-quality...
read more