6 Equipment Buying Tips Every Restaurant Owner Needs to Know
July 8, 2017
If you own a restaurant, knowing how to purchase the right equipment is one of the key ingredients to the success of your company. Here's a bit of advice to help you become a purchasing pro:
Our 6 Restaurant Equipment Buying Tips
1. Consider your current situation and plans for expansion. ​When purchasing restaurant equipment, consider not only the current size of your kitchen, but also any plans to grow in the future. What you currently need and what your present space can accommodate may be different than what you will need later; a larger or more upscale model may be in order.
Make a list of your current restaurant equipment needs, and note alongside it what you may need later on. Another thing to think about while you write your list is your current menu and any changes you might make to your menu. Consider all the cooking tools you might need to cook your current and future menu items. Try to leave room for new ideas.
2. Make a budget.​ Have a good look at your finances and decide how much money you can allocate to each aspect of your business. How much money do you plan to spend on your restaurant equpiment? Keep in mind that if you are a new business owner you should be very aware of your budget, as this can quickly make or break your business.
Although you may save money by purchasing more advanced equipment right away, some purchases and upgrades might be best left to when you are making more profits.
3. Find the balance between high quality and an affordable price.​ If only we had an unlimited pocketbook, we would all choose top-of-the-line restaurant equipment. However, we must keep our budget in mind. Choose quality equipment but be mindful of the cost.
Remember, the cost of restaurant equipment is not just in the price tag. For one, high-quality equipment will help you create better food. Certain equipment, especially heat-producing items like ovens, can use a lot of energy, so energy efficiency is an important consideration. Good equipment also last longer as a rule and cost you less in maintenance and repairs. In many cases, you really save money when you buy a better-quality piece of equipment.
4. Ensure compliance.​ The first thing you should do before buying any restaurant equipment is to check all government regulations, including building, health, fire and other local codes. When making your purchases, ensure the equipment meets all the codes. Remember, inspectors will likely check your equipment when they visit your restaurant. You don't want to waste money on replacing a new purchase that's not up to code!
5. Buy something efficient and practical.​ Ensure the restaurant equipment you buy is easy to use, clean and maintain. Consider the amount of time it will take to train your staff to use the equipment, and how much time cleaning and upkeep will take
6. Consider the warranty and post-purchase service. ​Be sure to ask if there is a warranty for the restaurant equipment you're thinking of buying, as well as what is covered under that warranty. If you're buying a model you haven't used before, some companies offer training on installation and use, so inquire about this as well.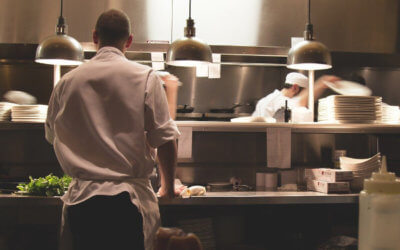 Tipton Equipment Restaurant Supply has a selection of kitchen equipment in Little Rock that will help enhance the menu of any restaurant, deli, or supermarket. Our span of kitchen equipment will help you keep up with growing consumer demand for fresh, high-quality...
read more