Will You Join the Latest Trend of Food Trucks?
December 1, 2017
Millennials get a lot of blame these days.
Just think about it. If it weren't for them, we wouldn't have things like fidget spinners and social media addictions like "Fear of Missing out". But what we can give them credit for is how they brought the food truck industry to rise. It is a popular trend to take pictures of quirky and unique foods acquired from food trucks and publish them on social media. A food truck is essentially a portable restaurant, with the proper restaurant equipment inside. But are you thinking about joining these trendy establishments on wheels? Tipton Equipment Restaurant Supply is here to help you get started. Although we can't exactly make your menu for you, we can suggest restaurant equipment that you should consider having on your meals on wheels.
Restaurant Equipment to Prepare Your Food and Safety
Proper food preparation not only keeps the food sanitary, but also customers healthy. The last thing you would want is to make your customers ill from your meal. You want to have a water source to rinse off hands, produce, and other groceries. There will also be a need to keeping the freshness of your supplies. We recommend a small refrigerator to act as a walk-in for your perishables. To power refrigerators and water pumps, look in to investing or leasing generators to help run a smooth operation. When dealing with restaurant equipment, make sure you are wearing proper gloves to prevent spreading food-borne illness.
How will You Cook in Your Food Truck
Much like any kitchen, you will need a way to cook your food. Will you want electric or gas grills? This will affect how you will supply the fuel and energy to your cooking equipment. If you were to open a burger or taco food truck, that potentially means open flames and smoke. For your safety as well as anyone else in the food truck, you will want proper ventilation. This could be from windows or ducts to help circulate the air. You will also want to make sure there is a fire extinguisher readily available, a universal safety tool for any restaurant equipment.
Other Restaurant Equipment You Might Need
We covered how you are going to cook, but now you need to know what you're going to cook it with! Having the correct tools is an important part to your mobile restaurant equipment. We can also look at how you will receive payment from customers. Food truck owners are leaning towards electronic payments as opposed to traditional card machines. Apps such as "Square" allow business owners to attach a card reader to a mobile device or cell phone to receive payments through their services.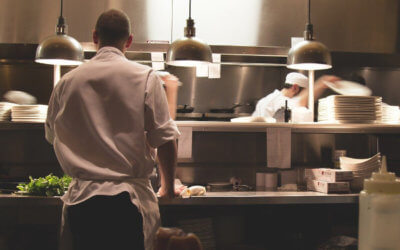 Tipton Equipment Restaurant Supply has a selection of kitchen equipment in Little Rock that will help enhance the menu of any restaurant, deli, or supermarket. Our span of kitchen equipment will help you keep up with growing consumer demand for fresh, high-quality...
read more