Essentials of Cleaning and Preventative Maintenance for Your Restaurant Equipment
July 8, 2017
When it comes to your restaurant equipment, regular cleaning and maintenance is essential for making sure your equipment lasts for years to come. And it isn't simply a matter of making your food processors and commercial mixers more efficient.
There are considerable short-term and long-term savings involved in having restaurant equipment that performs optimally and lasts longer. Keeping your restaurant equipment cleaned and maintained, particularly through preventative maintenance measures, means keeping several things in mind.
There are obviously several benefits to cleaning and preventative maintenance. Performed on a regular basis, light cleaning can save you the task of doing a massive, time-consuming cleaning later on. Regular care can also ensure you don't have to spend as much on equipment replacements and repairs.
Here are some simple general cleaning and preventative maintenance tips that you will want to keep in mind:
Basic Cleaning Tips
1. Consult the operating manual.​ In this article, we will outline general tips that can work for most of the products found in your restaurant kitchen. However, we strongly suggest consulting the specific operating manuals for your food processors, commercial mixers, and other items.
2. Unplug it.​ Make sure everything has been unplugged, prior to any cleaning or maintenance you plan to do. This sounds like common sense, but it's something it is still sometimes forgotten.
3. Protect glass surfaces.​ Under no circumstances should you use scrubbing pads on your glass surfaces.
4. Wipe only.​ Never use spraying, hosing, or power washing tools on any of your electric restaurant equipment.
5. Cleaning surfaces.​ For your contact surfaces, you're going to want to make sure you wash, rinse, and sanitize everything with soft cloths, soaps, water, and a sanitizing solution that has been proven to work effectively. Tabletops, feed tables, buttons, or any of the handles in your space are a few examples.
When it comes to preventative maintenance tips, you're going to want to keep some more specific suggestions in mind.
The First Step for Preventative Maintenance
One of the first things you can do for preventative maintenance is to take inventory. If you have a small facility, you can put everything on a single master list. If your restaurant is larger, it might be wise to break everything down by section.
Restaurant equipment names, locations, serial numbers, descriptions, maintenance schedule, responsibilities, and procedures can all be included on such an inventory. This is a good way to keep track of things, which can become particularly essential with your larger kitchens.
Remember that different products have different schedules for maintenance, and this can become increasingly difficult to manage as the size of the kitchen increases.
Developing your inventory allows you to build schedules, procedures, and responsibilities. Establishing protocols for cleaning and maintenance will make things easier for everybody and help ensure every piece of restaurant equipment is taken care of.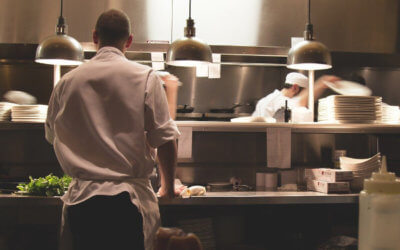 Tipton Equipment Restaurant Supply has a selection of kitchen equipment in Little Rock that will help enhance the menu of any restaurant, deli, or supermarket. Our span of kitchen equipment will help you keep up with growing consumer demand for fresh, high-quality...
read more