Restaurant Supplies: Furnishing an Outdoor Sitting Area
August 14, 2018
Outdoor dining is a very enjoyable experience for many people.
In Little Rock the weather is generally pleasant, although humidity may make it hard to eat outside on the hottest summer days.
Adding an outdoor sitting area to your restaurant can be a great way to expand your ability to serve customers without having to renovate or dramatically change your interior. Whether you choose a small outdoor area with a few tables or a larger outdoor plaza, all you really need are the right restaurant supplies.
As you choose your patio furniture, keep these considerations in mind!
Keep it Comfortable
The unfortunate reality of all dining room restaurant supplies, including outdoor seating, is that the most stylish option may not be the most comfortable. But comfort is vital when it comes to seating at your restaurant!
You want your guests to linger a bit. You want them to relax and enjoy the experience. If they do, they may order another bottle of wine. And then dessert. In the end, your tables are much more profitable if they are comfortable.
Keep outdoor furniture light in color and make sure they don't hold water. You don't want your guests to burn their legs in an Arkansas summer, and you should be prepared in case it rains.
Have Plans for Bad Weather
Little Rock gets a fair amount of rain, and sometimes the weather turns treacherous. Make sure you have a plan for how to handle your key restaurant supplies, including outdoor seating.
Having umbrellas over the tables can help shade hot sun and also protect your guests from small cloudbursts.
You also want a disaster preparedness plan that involves securing or bringing in your outdoor items if the weather is getting dangerous.
Secure Your Outdoor Restaurant Supplies
If you have a great space for outdoor service, there's no reason not to make it striking and eye-catching. However, keep in mind that outdoor restaurant supplies are more prone to being stolen or damaged than indoor equipment.
Depending on the area you're in, you'll need to take precautions. Some restaurants choose to bolt the tables down and bring chairs inside after close. Or, you may find a way to use an attractive gate and fence to protect your dining area.
Many restaurants use steel cables and locks to secure patio furniture, which is less unsightly than chains. You can even just secure the furniture to other pieces, which makes thieves have to either cut the steel or take a bunch of pieces together.
Finally, security cameras are a great way to make sure that both thieves and your restaurant patrons and staff are behaving well outside your restaurant.
Get the Outdoor Patio Supplies You Need!
If you're looking for new outdoor restaurant supplies, you probably need some help. It's vital to choose pieces that are affordable, comfortable, and easy to find. You'll likely need to replace pieces over time, so don't buy a clearance set or a hard-to-find pattern!
We'd love to help you set up an outdoor space your customers will love. Contact us for quotes on the equipment you need today!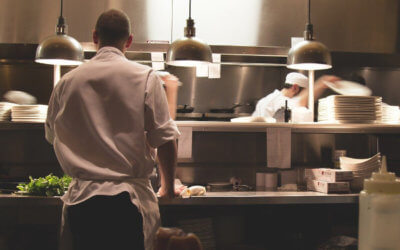 Tipton Equipment Restaurant Supply has a selection of kitchen equipment in Little Rock that will help enhance the menu of any restaurant, deli, or supermarket. Our span of kitchen equipment will help you keep up with growing consumer demand for fresh, high-quality...
read more