Restaurant Supplies: How to Properly Store Spirits & Drinks
August 13, 2018
Spirits and other alcoholic drinks can add a lot to your bottom line as a restaurant.
These drinks often have high margins, and people order more than one frequently. This leads to more revenue for your restaurant and better tips for your servers!
In order to make the most of your inventory of spirits and drinks, it's vital to store it properly. Like all restaurant supplies, you can extend the life and usefulness of your alcohol with correct treatment.
Avoid Sunlight
Different types of alcohol have different needs, but one thing they have in common is that they suffer in the sun. In most restaurants this isn't a big problem – most bars or storage areas aren't near a window.
But, it pays to think about this if you're working on creating a restaurant layout or setting up your bar. Windows and natural light can add a lot to the ambiance, but you want to make sure it doesn't affect your spirits.
Best Practices for Beer Storage
Beer, like many other drinks, needs specific temperatures to be at their best. This temperature should be steady and cool.
Here are the ideal temperature ranges for each type of beer:
Average: 50-55 degrees F

Strong Beers: 55-60 F

Standard Ales: 50-55 F

Lighter Beers: 45-50 F
Beer should also be stored standing up, not laying on its side. If beer lays on its side over time, a yeast ring can form inside the bottle. In addition, upright storage decreases oxidation.
Storing Wine Well
If you serve a lot of wine in your restaurant, it pays to invest in wine storage solutions. Restaurant supplies like a wine refrigerator or a wine cellar are great ideas.
The temperatures for storing wine are pretty simple – there's one for red and one for white.
Average (red): 50-55 degrees F

Average (white): 45 degrees F
When you place your wine in storage, it's important to store it on its side. Corks have a tendency to dry out over time, and wine laying down will keep the cork moist.
However, champagne should be stored upright, along with other sparkling wines.
What to Do With Whiskey
Whiskey and other spirits can be stored at room temperature. This makes it easy to stock a bar attractively, by displaying it on shelving directly behind the bar.
Whiskey and spirits should be stored upright. If it's on its side, the strong alcohol will eat through the cork. One thing to keep in mind with whiskey and strong alcohol is that once it's opened, it won't last forever. Once it's below one-quarter full, it's time to focus on using it up.
Taking proper care of your restaurant supplies, including your drinks and liquor, will help you maximize revenues and keep costs down.
Get the Restaurant Supplies You Need Today
When you're taking proper care of your drinks, you need reliable restaurant supplies for storage. Whether you want a wine cabinet or a refrigerator to keep your beer at the right temperature, Tipton Equipment Supply is here to help.
We're proud to serve Little Rock restaurants and we'd love to help you locate exactly what you need. Contact us for more information today!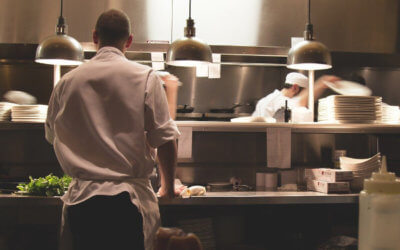 Tipton Equipment Restaurant Supply has a selection of kitchen equipment in Little Rock that will help enhance the menu of any restaurant, deli, or supermarket. Our span of kitchen equipment will help you keep up with growing consumer demand for fresh, high-quality...
read more