Restaurant Supplies: Make a Great Impression With the Right Dinnerware
July 8, 2018
When customers sit down in your restaurant, what's one of the first things they see?
Yes, the décor, hostess, and more. But there's something else that matters a great deal – but is often overlooked.
It's the silverware and tableware!
People will judge your establishment by what they see on the tables. That doesn't mean you need fine china, though. It does mean that when you buy restaurant supplies you need to think about how your dinnerware presents your restaurant.
Choose Dinnerware That Fits Your Vibe
Different restaurants have different themes, and you want to make sure that your dinnerware speaks to your particular focus. Asian restaurants will have very different dishes and silverware than a Bohemian café, and both will be quite distinct from a high-class small plate venue.
There's no right or wrong answer about the feeling you want to create in your establishment. From casual to modern to high class, there are a lot of options. The key is to have dinnerware that reflects that vibe.
When you get your restaurant supplies, think about the impression you want to make and choose accordingly!
Consider Size and Shape
If you've shopped for restaurant supplies, you know that there are a dizzying array of options for everything. When it comes to dinnerware, you'll want the right size and shapes for your purposes.
Remember that smaller plates can make smaller amounts of food look large, which can be important if you serve fancier food or need to keep food cost low. On the other hand, large plates can give your restaurant a reputation as a rib-sticking place to grab a meal.
If you tend to serve sandwiches with a side, a round or oval plate may be perfect. If you serve a lot of pasta, you'll need to decide what size and depth the bowls should be. Your chef and other staff can weigh in and help you make these choices.
In many of these decisions, it's not worth stressing yourself out. Just make sure the sizes and shapes are appropriate to your menu, make a decision, and get the restaurant supplies you need.
Durability is Key
No matter how elegant or utilitarian your setup is, you need to make sure your dishware is highly durable.
If you do have a finer plate setup, make sure that the staff treats them accordingly. The good news is that fine dining restaurants tend to attract clients that understand and respect the tableware, but breakage is bound to happen. Minimize the risk by having processes for plating, delivery, removal, and washing carefully set up.
If you can go more casual, melamine is an excellent choice. It comes in a wide variety of styles, colors, and price points. You're sure to find something that will fit your concept.
Choose Dinnerware You Can Restock
Is someone selling off the last of a design at rock-bottom prices? Unless you can swing an eclectic look, avoid the temptation.
The truth is that dishes will break, get lost, and need to be replaced. You may also grow your restaurant, decide to open a second place, or remodel to add more seating. Regardless, you'll need to be able to get more of your tableware on a regular basis.
Avoid spending too much – it will be hard to afford the inevitable restocking. Don't spend too little either – if dishes are poor quality or flimsy, they will reflect poorly on your business and break often, requiring more repurchasing.
Instead, try to find the sweet spot in the middle. An easy-to-find, durable, affordable design will save you thousands of dollars and untold headaches.
Get Your Restaurant Supplies Today!
Looking for a new set of dinnerware, or do you need to fill in for some broken pieces? We're happy to help. We offer a wide variety of kitchen and restaurant equipment, and we love helping customers find the restaurant supplies they need.
Contact us for a quote on dinnerware or other supplies today!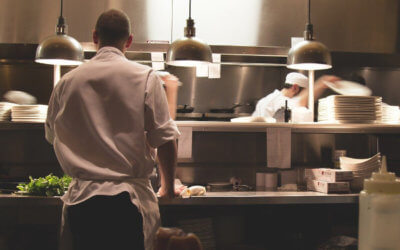 Tipton Equipment Restaurant Supply has a selection of kitchen equipment in Little Rock that will help enhance the menu of any restaurant, deli, or supermarket. Our span of kitchen equipment will help you keep up with growing consumer demand for fresh, high-quality...
read more