5 Keys to Creating the Perfect Restaurant Seating Areas
April 10, 2018
Restaurants are about so much more than just food.
From the setting and layout of your restaurant to your choice of colors, it takes a lot more than an appealing menu to keep diners coming back for more. When setting up your restaurant, booths and chairs are important restaurant supplies that affect the look, feel, layout and comfort of your restaurant. But the selection process doesn't have to be too overwhelming. Take these 5 tips into consideration and you'll be well on your way to creating your ideal restaurant feel.
Consider your restaurant's theme
Even the most attractive booth in the world is probably not the best for your restaurant if the style is wrong. When selecting booths as restaurant supplies, it is very important that you choose a set that matches your overall restaurant theme. From your lighting, to your furnishings, to your flooring and wall hangings, all of your decorative and functional restaurant supplies should follow your desired theme.
Determine the seating purpose
Closely related to theme is purpose. If you're putting together an upscale romantic restaurant, then candle-lit, intimate tables for two, with fabric-covered chairs, might be perfect for your needs. High-top tables and booths, on the other hand, are an ideal choice of restaurant supplies for a pizza parlor or a fast food joint. Your selection will also differ if you have a family-style restaurant. With your purpose clearly in mind, you can carefully select the right restaurant supplies for your needs.
Plan for adequate spacing
It is understandable to want to fit in as many restaurant supplies as possible when planning your space. This is especially true for booths and seating, as you hope to attract as many customers as possible. While you want to maximize your capacity, it would be a mistake to block traffic flow, limit leg room or place tables so close together that they ruin customers' sense of privacy. When it comes to seating, select the restaurant supplies that will give customers as much privacy as possible, and that allow for easy navigation between tables.
Take measurements
Proper selection of restaurant supplies for your seating areas is hinged on proper measurement. Even if you choose to go with a booth over regular seating, you still need to consider the particular measurements that fit your theme, style and restaurant layout. Do you want the booths to be single or double? Should the booths be long (48"), standard (42") or short (36")? Be sure to also consider the size of the tables that will go along with your chairs or booths.  
Choose your finish
The finish of your furniture is an important consideration in keeping with your preferred style, theme and décor. Your choice of finish for your seating-oriented restaurant supplies can totally alter or support your overall theme and style. If, for instance, you wish to create a rustic or traditional vibe within your restaurant, seating with a wooden finish would fit in just right. However, plastic and laminate seating is great for pizza joints, cafes and snack bars. Ready to ignite the upscale feel? Certain wood finishes and designs could do the magic, or you could go with fabric upholstery for these restaurant supplies.
Ultimately, the restaurant supplies for your seating areas should be selected based on what you need and what matches your vision for your space. Choose these restaurant supplies with care, and your space just might come together like a masterpiece! By asking yourself the right questions and answering them honestly and carefully, your choice of seating can give your restaurant a unique, standout look and feel.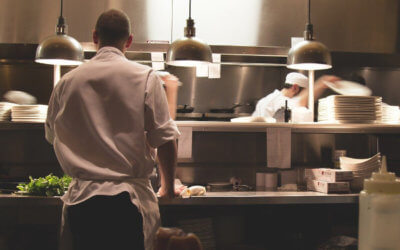 Tipton Equipment Restaurant Supply has a selection of kitchen equipment in Little Rock that will help enhance the menu of any restaurant, deli, or supermarket. Our span of kitchen equipment will help you keep up with growing consumer demand for fresh, high-quality...
read more