Restaurant Supplies: Using Herbs to Add Flavor to Your Dishes
September 11, 2018
If you're looking for new ways to attract people to your restaurant, consider the ways you can add flavor without adding fat or calories.
Consumers are more and more concerned about the quality of what they eat, both at home and in a restaurant.
Home cooks generally don't know how to use herbs to add flavor to dishes, and most cookbooks are no help. There's so little seasoning in most cookbook recipes that you'd be forgiven for thinking you hated a dish!
Take advantage of your cooks' expertise by adding herbs – fresh or dried – to the restaurant supplies, you always keep on hand.
Should Herbs be Dried or Fresh?
When it comes to using dried or fresh herbs, many chefs swear by fresh. However, that's a bit shortsighted – there are a variety of reasons you might choose one over the other.
Some herbs are better fresh, like basil, dill, chives, mint, and several others. Fresh herbs should be added at the end of cooking to finish the dish.
There are herbs that are best dried, such as oregano, rosemary, bay leaves, marjoram, and others. These can be added at the beginning of cooking and they will infuse flavor over time. When you cook them long enough, they have the same – if not better – flavor than fresh.
The biggest question when you're considering your restaurant supplies is what kind of availability you have. Do you have fresh herbs available all year? If so, you can build dishes around them. If not, you may want to focus on dried herbs most of the year and offer seasonal specials when fresh herbs are available.
Using Herbs With Your Restaurant Concept
As you consider how to best add flavor to your dishes using herbs, think about how you can tie dishes into your restaurant concept. Obviously, an Italian flair will lend itself to different herbs and restaurant supplies than an American diner concept.
You'll also want to think about making sure that your fresh herbs are featured in dishes that are popular. Fresh herbs don't keep as long as dried, and you want to make sure you're using them at their peak flavor.
Think about how you can reuse herbs in a variety of dishes to cut down on the restaurant supplies you need to buy. Of course, you don't want each dish to taste the same! Consider using dried herbs that keep longer for dishes that add variety to your menu.
Most of all, use herbs to add flavor in healthful ways. You don't always need fat or butter to make something taste great, and having flavorful low-cal options can help your restaurant stand out.
Get the Restaurant Supplies You Need!
As you run your restaurant, you'll undoubtedly realize you need restaurant supplies you hadn't thought about before. Don't worry – we can help!
We've proudly served Little Rock area restaurants for many years, and we'd be proud to help you get the supplies you need as well. Whether you need cooking equipment or high-quality smallwear, we can help you find exactly what you're looking for.
Contact us for more information today!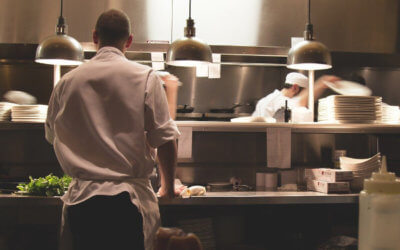 Tipton Equipment Restaurant Supply has a selection of kitchen equipment in Little Rock that will help enhance the menu of any restaurant, deli, or supermarket. Our span of kitchen equipment will help you keep up with growing consumer demand for fresh, high-quality...
read more