Restaurant Supplies You Need: Technology in Your Business
September 11, 2018
Every business is impacted by technology, and restaurants are no exception.
There are dozens of ways to use technology to build your business, improve your efficiency, and serve customers better.
Sometimes restaurant owners feel like they're too busy to implement new technology at their location. The truth is, using technology well will save you time and make you money.
Here are some ways to take advantage of technology to manage restaurant supplies, keep food costs down, and track what customers love to order.
Manage Inventory With Robust Software
No one wants a product that sits, unsold, and eventually goes bad. At the same time, not all of your inventory can be fast-moving.
Use technology to manage your inventory so that it stays as low as possible while still making sure you have what you need. Without proper software, you may find yourself running with excess stock and wasting money through spoilage. Or, you might find you run out of what you need and have to pay a premium to get an overnight delivery.
Real-time inventory tracking can help you see trends and anticipate seasonal changes. You can use both software for desktops and related smartphone apps, so you'll know your inventory no matter where you are.
Bluetooth Temperature Sensors
Handheld probes with fixed sensors allow you to measure temperatures quickly and easily. You can measure not only the interior temperature of a refrigeration unit, but the specific temperature of food items as well.
The best part is that these sensors can automatically record the readings in the HACCP food safety logs. That eliminates paper logs while keep your records more accurate. With wireless temperature sensors, you can save time, avoid losing restaurant supplies, and keep your customers safe.
Optimize Scheduling and Shifts
Filling out a schedule can be time-consuming and difficult. Managers have a lot on their plate and losing hours a week to creating and re-working schedules doesn't help anyone.
Fortunately, there are scheduling software options that you can include in your restaurant supplies and service equipment. These save untold time and hassle by:
Tracking historical staffing patterns to determine how many people are needed

Monitoring sales and staffing budgets to reduce overtime and avoid over or under staffing

Take into account employee availability, time off, and shift changes

Allow you to track if someone misses a lot of shifts and gives you documentation for corrective actions
Take advantage of technology in your restaurant to make scheduling simple!
Track Customer Behavior
Data can help every business perform better and be more effective, and restaurants really grow when they really understand customer desires and ordering patterns.
Not only will this help you optimize your menu, you can use it as a very effective marketing tool. Having the right restaurant supplies in your marketing program can make a huge difference.
Track regular customers, offer loyalty programs, and use reservation systems to help you plan your tables and move customers through more quickly.
The more you know about your customers, the better you focus your marketing and the better service you can offer to your existing clientele.
Get Your Restaurant Supplies Today
Of course, technology is only part of the equation when it comes to restaurant supplies. You need to have cooking equipment, smallwares, and more.
We have been helping Little Rock restaurants with their equipment and supplies for years, and we'd love to serve you too. Contact us for more information today!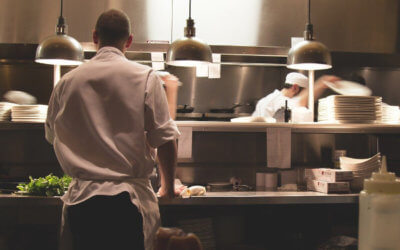 Tipton Equipment Restaurant Supply has a selection of kitchen equipment in Little Rock that will help enhance the menu of any restaurant, deli, or supermarket. Our span of kitchen equipment will help you keep up with growing consumer demand for fresh, high-quality...
read more