Restaurant Supplies You Need to Add Delivery
January 21, 2019
Delivery services are becoming more and more popular, and that's generally good news for restaurants.
The ability to order online and receive food in the comfort of home drives up sales and that's good for revenue. And when these sales don't require additional tables, overhead, and more, that's a double win!
However, using third-party delivery services isn't always the best option. Here's why you should add delivery yourself – and the restaurant supplies you need to do so.
Third-Party Delivery Isn't the Best for Restaurants
Why not simply take advantage of another service that already has the app, drivers, and the rest of the infrastructure in place? It seems like a win-win, but many times it's not.
First, it trains customers to not interact with your restaurant specifically. Instead, they choose you from a list and their loyalty is to DoorDash, Uber Eats, or another brand.
Customers also prefer to order directly from you rather than using a middleman. In fact, 30% of those who have used a third-party delivery service would prefer to order directly a restaurant.
Finally, your reputation can suffer through no fault of your own. Delays in delivery may result in subpar food which is then blamed on your establishment. And of course there are always a list of your competitors right in the app, ready to serve your customers!
What You Need to Add Delivery
Panera recently added breakfast delivery directly from their restaurant, and the example can help you understand what you can do to serve your customers as well.
First, of course, you'll need staff that serve as delivery drivers. You may choose to start by making only one part of your menu – perhaps breakfast or lunch – available for delivery as you ramp up. Panera has found that using their own drivers allows them to deliver higher-quality food much more quickly.
Some of the restaurant supplies you need include insulated delivery bags, takeout containers, and individually wrapped plastic cutlery sets. Other important restaurant supplies include ways to keep food warm while all elements are being prepared, and the capability to prep orders for delivery while also taking care of in-house customers.
When you add your own delivery service, you have control of the customer's entire experience. Ordering, preparation, delivery, and all customer service concerns come straight through you. This allows you to build your brand and ensure that your customers are wowed every time.
Get the Restaurant Supplies You Need to Capture Your Full Market
People may only come to your restaurant to eat out once or twice a week, but they're likely to order prepared food a lot more often than that. When you have the restaurant supplies you need, you can capture that market as well, boosting your profit.
Having delivery staff may sound like a hassle, but the truth is that it's more efficient than having the same people come to your restaurant directly. To think of it another way, it's a simple way to increase your customer base and "flip tables" very quickly – it just takes the prep and delivery time before you can move to the next person.
Try adding a single meal time to see how it works out – lunch can be a great way to reach office workers in your area, for instance. If you're ready to get the restaurant supplies you need, we're here to help. Contact us for a quote today!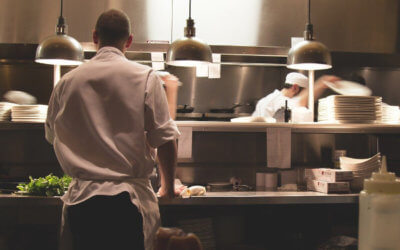 Tipton Equipment Restaurant Supply has a selection of kitchen equipment in Little Rock that will help enhance the menu of any restaurant, deli, or supermarket. Our span of kitchen equipment will help you keep up with growing consumer demand for fresh, high-quality...
read more