Do You Have the Right Kitchen Equipment?
November 14, 2017
One of the best things you can do for yourself is learning how to cook your own meals. Knowing that you made a delicious dinner for yourself, the feeling of independence, and it's a huge money saver! No more paying to go out every meal. Whether you're new to the kitchen or you're Gordon Ramsay, we suggest this kitchen equipment to make every meal the best meal!
When You're Slicing
Having a good knife can prevent a kitchen nightmare! They say that the most dangerous knife is a dull knife, so that makes it one of the biggest staple in your kitchen supplies. When you think about it, almost all cooking requires a knife. From slicing chicken, vegetables, fruits, and even as a tool such as opening packages, there is always a need for a knife. You will want one with a firm handle and a nice, curved edge. Make sure you always wipe the knife after each use, and wash it with warm water and dish soap after each use, making sure there's no remnants of previous food particles on it. You can buy convenient knife sharpeners, or a wet stone to always keep a good, sharp edge on it. Simply use the coarse side 10 times, and then flip it over to the fine grit side and repeat. Pro-tip: When transferring food from the cutting board to the pan, use the dull side faced down to "scoop" it up. This way you won't be dulling the blade dragging it across the cutting board. The versatility of a kitchen knife might make it the best investment as a kitchen equipment.
When You're Flipping
Besides slicing and dicing, you'll also need to do some flipping, grabbing and scooping. Your kitchen equipment needs to include good spatulas and tongs. Having these tools easily accessible will reduce frustration while cooking your meals. Metal spatulas are thin enough to get under delicate foods like omelets or cookies, while rubber spatulas are good for mixing, spreading, and scraping the last bits out from jars and cans. You'll be using tongs to grab your proteins such as chicken and steaks to turn them over with ease. We suggest a good pair with a comfortable handle and serrated tips. They're also perfect for tossing vegetables or salads! Having a good ladle will save you time for soups and other liquids. One quick scoop is much more satisfying than fifteen scoops with a wimpy spoon. Look for one with a deep pocket, and possibly a curve on the handle to prevent it falling into the pan.
When You're Checking
You'll need a good meat thermometer for your kitchen. Nothing can ruin a meal more than unintentionally under cooking your food! Having a meat thermometer can give you an accurate reading of the internal temperature of the food, ensuring it's cooked how you like it and safe to eat! This is especially important for steaks, and can measure how hot the oil is when you're planning to fry. An array of measuring cups and spoons is essential because eyeballing how much ⅓ of a cup is might come with experience, so it's be safer to know the exact measurement. Having quality kitchen equipment like a can opener is not only a relief, but you won't be able to fathom how your kitchen survived without one before. No more turning it once only to see that it's skipped the can and broke. Having a decent can opener can be satisfying feeling it cut around like butter.
How do you feel about our suggestions about essential kitchen equipment? What do you think needs to go in your drawer?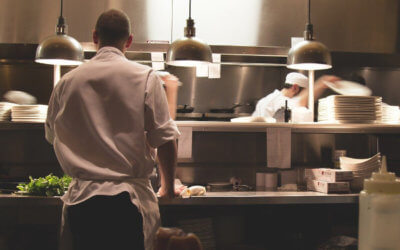 Tipton Equipment Restaurant Supply has a selection of kitchen equipment in Little Rock that will help enhance the menu of any restaurant, deli, or supermarket. Our span of kitchen equipment will help you keep up with growing consumer demand for fresh, high-quality...
read more