How to Keep Having Fun while Running your Restaurant
July 8, 2017
Restaurant owners typically have a passion for cuisine. Opening and running a restaurant is exciting, providing the opportunity to fully explore and develop your vision.
However, if you have been in the restaurant business for any length of time, you know that it is quite demanding as well. Running your restaurant is never easy. Busy nights, balancing budgets, dealing with equipment breakdowns and employee issues are stressful. Soon, many restaurant owners find that the fun is gone. Having fun is not just essential for our lives. It can even improve the results that you and your staff members achieve. So let's have a look at a few ways you can bring the fun back to running your restaurant.
When Running your Restaurant, Don't keep it all to yourself.
If you are the only one having fun in your restaurant, the end result can be damaging. A good leader knows how to extract the best from their employees in a positive manner that boosts, rather than lowers, team morale. Having fun is important, but it's also important to practice being charismatic, engaging and inclusive. If your staff is having just as much fun as you are, they will feel free to handle their jobs properly, without having to worry about the bad boss waiting for them to screw up. Plus, it's much easier to have fun with other people than by yourself!
When Running your restaurant show your appreciation.
We all feel better and more confident when we feel valued. Invest in your staff members, help them improve and acknowledge their contributions and successes. When they feel appreciated, they will start having real fun.
Take the lead when Running your Restaurant
Do not be the guy that, when he comes around, everyone stops talking and laughing. Encourage your staff to laugh and have fun through your own example. Be the funny one. Laugh at your mistakes and let them feel free to do the same as well. Having a closer relationship will allow you to have a better connection. But be careful – the line is thin and they should still know who is the real boss. There is a time for humor and a time to be serious.
Do something fun while running your restaurant.
When working, the focus should be on work, of course. But what do you do for your restaurant employees outside of work or during breaks? Keeping an open relationship will allow you to have a better connection with them, and this will result in everyone having more fun when you're running your restaurant. Take your employees out, organize a good team building opportunity and be present.
To go a step further, you could even build a game room for employees to connect and have fun during breaks. You should consider being a part of those breaks – play table tennis with them, shoot some pool, listen to their stories. Include some board games so your hard-working staff can rest their feet if they wish. While this may be a bit of a monetary investment, it has more to do with your time. When properly spent, the time you put into your relationships with your employees will result in a better work atmosphere, and you will all have more fun there.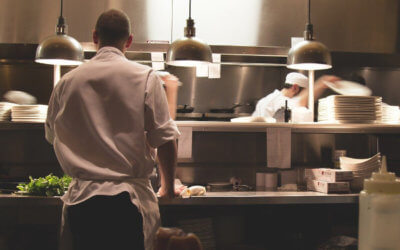 Tipton Equipment Restaurant Supply has a selection of kitchen equipment in Little Rock that will help enhance the menu of any restaurant, deli, or supermarket. Our span of kitchen equipment will help you keep up with growing consumer demand for fresh, high-quality...
read more