Businesses that Should be Selling Frozen Beverages in 2017
June 9, 2017
Adding a frozen beverage machine to your slate of money-making channels is great way to drum up additional sales.
Since there is low overhead cost associated with selling frozen beverages, whether it is an FCB (Frozen Carbonated Beverage) or FUB (Frozen Uncarbonated Beverage), these machines are worthy additions to a variety of businesses, especially in the summer time.
Let's look at three industries that are well-served by frozen beverage machines.
Restaurants that Should be Selling Frozen Beverages
Restaurants may be the most obvious places to be selling frozen beverages. In addition to fountain drinks, teas, and water, selling frozen beverages are great upsells for patrons visiting a restaurant.
Given that there are a wide range of flavors available for your frozen beverage machine, it is easy to find an assortment of frozen drinks to offer alongside your menu, regardless of what type of food you serve at your restaurant.
Slushies, frosties, and shaved ice-style drinks are all popular choices for diners and these sweet, flavorful beverages are great alternatives to dessert for those diners who would rather cool down than order the pie. Frozen frappe-style coffee drink flavors are also a very good choice for almost any restaurant.
Bars Should be Selling Frozen Beverages
Selling frozen beverages as alcoholic drinks are a growing industry all to themselves. Particularly popular are frozen margaritas, but other classic bar staples like the fuzzy navel, sex on the beach, and pina colada all translate really well to self-serve frozen drinks. Some bars have even specialize in all-frozen, self-service drink selections.
Moreover, if you are the owner of a grill and bar, you can offer frozen alcoholic beverages alongside regular bar drinks and non-alcoholic beverages, just as you would in a traditional restaurant.
Skating Rinks Should be Selling Frozen Beverages
Back on the non-alcoholic side of things, skating rinks are another great place for selling frozen beverages. The fast service aspect of this type of business makes the quick and convenient nature of frozen beverages a natural fit for skating rinks. Alongside other convenient staples like pizza, fountain drinks, and candy, frozen beverages are right at home.
Party Rental Companies Should be Selling Frozen Beverages
Another kid-friendly type of business that can and should have been selling frozen beverages are party rental companies. Such companies can actually rent out the machine as part of a party package and profit from not only delivering the machine but also from the frozen drinks that sell at the party.
Amusement Parks Should be Selling Frozen Beverages
Amusement parks are another excellent option for frozen drink machines. These machines fit in nicely at the snack bars throughout amusement parks. Alll those active park visitors running around are sure to work up a mighty thirst, leading to plenty of frozen drink sales.
Food Trucks Should be Selling Frozen Beverages
Selling frozen beverages in a food truck is a great way to increase sales, especially when your customers are outside in the summer heat. Providing your customers with this cool option will distinguish your food truck from the next one.
Movie Theaters Should be Selling Frozen Beverages
One last business where selling frozen beverages are a good choice are theaters. Movie-goers love to complement their movie experience with popcorn and a beverage. Many movie theaters employ frozen beverage machines to add to the variety of options their patrons can choose from.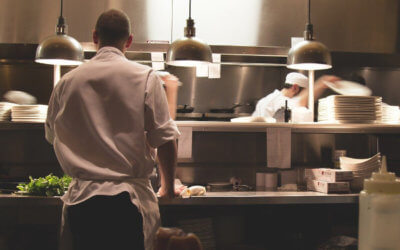 Tipton Equipment Restaurant Supply has a selection of kitchen equipment in Little Rock that will help enhance the menu of any restaurant, deli, or supermarket. Our span of kitchen equipment will help you keep up with growing consumer demand for fresh, high-quality...
read more