New Year's is a prime time for resolutions – and one of the most common is to eat healthier and lose weight. In fact, for 2018 45% of Americans said they wanted to lose weight or get in shape for the new year.
The new year might have you eyeing new options for your restaurant as well. In fact, with healthy eating being a key trend all year long – not just in January – what about adding a salad bar?
Take a look at the pros and cons of having a salad bar, along with the restaurant equipment you'd need to make it happen!
Benefits of a Salad Bar
Having a salad bar has a lot of benefits. It gives your customers additional options and helps you increase revenue. Diners are more health-focused than ever, and you can increase loyalty by showing that you care as well.
Many restaurants have added salads to their menus to help serve calorie and health-conscious guests, but a salad bar gives your patrons a lot more flexibility. They can choose what they like and avoid what they don't and get a unique experience each time.
You can also win more guests if you have an option that branches beyond your traditional menu. Customers who might not have considered coming to your restaurant may choose you simply because of the salad bar. It can also help regulars who want to visit with friends who have different tastes.
Finally, you'll appeal to those who are looking for lighter fare – not just calorie-wise but in terms of the meal overall. Not everyone is interested in the large portions common at many restaurants. Having a salad bar gives someone who's just a bit hungry a great choice.
Salad bars give diners an engaging experience, control over their dining, and a beautiful centerpiece to look at when they come in!
Drawbacks of a Salad Bar
A salad bar requires some specialized restaurant equipment, although not as much as you'd think. It's important to make sure that you have enough variety and that the food looks very appetizing. Folks eat with their eyes before they order!
If you want your salad bar setup to be temporary, you can use ice in the bottom of a non-refrigerated portable salad bar. If you have room for permanent restaurant equipment, you can get a tile system that's refrigerated. Both ice and permanent equipment have benefits and costs.
With a tile or well system, you can choose a variety of pieces even if you only have a few slots. That will give you flexibility, although you don't need more than 10 ingredients to create endless options!
The other concern is that since food is fresh and visible to everyone, it will need to be rotated and filled regularly. There may also be spills or customers who drop or break dishes. This can require extra attention from your staff and may increase your salary costs a bit.
Get the Restaurant Equipment You Need for a Salad Bar
For many restaurants, the increase in check sizes and customer appeal outweigh the concerns that may arise. A slight increase in staffing, a bit of extra training, and some new restaurant equipment are often well worth it.
The special restaurant equipment you need doesn't have to be hard to come by – with the right Little Rock supplier, you can get everything you need. Interested in getting a quote? Contact us today!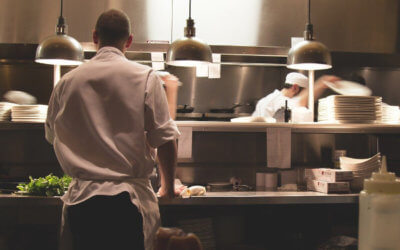 Tipton Equipment Restaurant Supply has a selection of kitchen equipment in Little Rock that will help enhance the menu of any restaurant, deli, or supermarket. Our span of kitchen equipment will help you keep up with growing consumer demand for fresh, high-quality...
read more