Should Your Commercial Kitchen Consider Catering?
January 21, 2019
As a business owner, it's important to always be looking for new ways to grow your business. There are a lot of ways to do this, and one of the most common for many restaurants is catering.
Of course, catering changes how your commercial kitchen runs a lot of the time. You'll need specific restaurant equipment to package and deliver food. You'll also need additional staff to serve at events or deliver catering orders.
Here are some of the pros and cons to help you decide if catering is right for your restaurant!
Pro: You Already Have the Resources
Starting a catering business is a big deal – you need a commercial kitchen, staff who can prepare food quickly and safely, and the right equipment. You also need a concept and a way to stand out.
As an existing restaurant, you already have all of those resources! This gives you a huge head start and helps you move toward a profitable operation right away.
You have the ability to add revenue using your existing tools, which is a great reason to get started.
Con: Those Resources Are Already in Use
If you're already running a successful restaurant, it's likely that the resources you have are already spoken for. Your staff is scheduled based on floor service. Your commercial kitchen is set up to accept and complete orders from the front of the house.
So before you decide to expand into catering, ask yourself if you have space for it. Do you have room in your refrigeration? Is your kitchen large enough to accommodate the extra orders?
Remember, catering should be a positive revenue stream, so it can justify a little bit of investment.
Pro: You Can Expand on Your Existing Audience
As a restaurant, you already have customers, a marketing campaign, and clear branding. You can tweak those to bring your existing customers into the catering fold.
Even better, you can take advantage of special events and corporate customers. You can start reaching a large number of people instead of adding customers one at a time.
Because your branding, cuisine, and market uniqueness is already developed, you simply need to work the new services into your commercial kitchen to gain additional customers.
Con: Setting Up Catering Requires a Lot of Planning
Catering isn't something you can flip on like a light switch, even in an existing restaurant. You have a lot of planning and decisions to make.
The questions to ask include:
Will you cater all day, lunch only, or dinner only?

Will you focus on catering corporate customers or big events?

Will you hire new staff or repurpose existing staff?

What will be the minimum headcount and time limits on catering events?

Will you cater in-house in a banquet room or private dining, or off-site?
As you make these decisions, the nature of your catering operations and exactly what equipment you need will begin to take shape.
Get the Catering Equipment Your Commercial Kitchen Needs Today!
Setting up catering for your commercial kitchen will require some new equipment, from smallwares to storage and more. However, when planned well it can be an amazing boost to your bottom line.
If you're ready to get started, let us help. We've been providing restaurant equipment to Little Rock restaurants for years, and we have what you need. Contact us for more information today!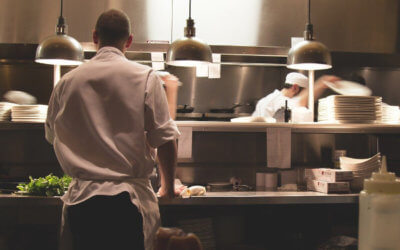 Tipton Equipment Restaurant Supply has a selection of kitchen equipment in Little Rock that will help enhance the menu of any restaurant, deli, or supermarket. Our span of kitchen equipment will help you keep up with growing consumer demand for fresh, high-quality...
read more