Take Advantage of Your Customer's Technology
January 21, 2019
Some restaurant owners hate seeing customers snapping photos of food – it means that the food isn't eaten at its best, and sometimes it's a sign of a table that's going to be slow to turn over.
Then there are other owners and managers who see an opportunity. The truth is that you can save a lot of money on restaurant equipment and marketing simply by taking advantage of your customer's technology.
Here's how to use your customer's tech to promote your business!
Run Social Media Hashtag Promotions
One way to get great exposure for your restaurant – with no additional work – is to run a promotion inviting customers to share pictures of your restaurant with a particular hashtag.
Let's say you offer a seasonal dessert menu. If your restaurant is named "Nonni's", you can invite customers to share a picture of a dessert with the hashtag #dessertatNonnis.
You're getting your name out to thousands of new prospects in a great, positive way. It doesn't require any additional restaurant equipment or marketing money. It's a huge win.
Offer Loyalty Rewards for Sharing Photos
Another thing you can do is give your customers a reason to share. You can run contests or award points for social media posts about the restaurant.
In the previous example, you can specifically tell your customers that if they share a dessert picture with the hashtag #dessertatNonnis, they will be entered to win a free dinner or another promotion.
You can also have a loyalty app and one way to earn points can be to post to social media about their recent visit to your restaurant.
When you offer loyalty rewards for sharing photos and experiences, you're giving customers a great reason to promote you. Why spend on expensive restaurant equipment for marketing when your customers can handle it?
Offer Incentives for Sharing Your Social Media Posts
One thing you see commonly on Facebook is a store sharing a social media post, and offering a prize to one of the people who like, share, or comment on the post.
Those who follow you online will see your post and share, comment on, and like it. This will dramatically extend your reach and you don't have to spend a dime on a promoted post or Facebook marketing.
When posts from your Facebook page are getting a lot of good activity in terms of shares, comments, and likes, your business will seem more influential. This will help increase your organic reach even when you aren't running a contest.
You don't need specialized restaurant equipment focused on marketing when you can take advantage of happy customers. Create effective posts and encourage your followers to share away!
Save Your Cash for Important Restaurant Equipment
When you build your business with the help of your customer's technology rather than your own marketing dollars, you'll have more time and money to spend where it counts.
Are you looking for some new or high-quality used restaurant equipment to upgrade your kitchen in 2019? If so, we'd love to help. We've been serving restaurants in the Little Rock area for years, and we'd love to help you as well.
Contact us for more information today!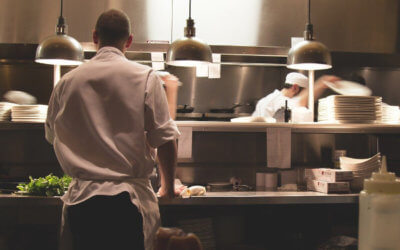 Tipton Equipment Restaurant Supply has a selection of kitchen equipment in Little Rock that will help enhance the menu of any restaurant, deli, or supermarket. Our span of kitchen equipment will help you keep up with growing consumer demand for fresh, high-quality...
read more