The Best Kitchen Equipment for a New Graduate
July 8, 2018
If you're like many people, you know a young adult who will be setting up their own place for the first time this summer.
It's an exciting time, but very nerve-wracking. It's amazing how quickly the costs add up as you outfit an apartment – especially in the kitchen!
If you want to help out someone setting up a new home for the first time, get them some gifts of kitchen equipment. With a few high-quality pieces, your friend or loved one will be a pro in the kitchen – and they'll appreciate the cost savings!
The #1 Kitchen Tool: A Good Chef's Knife
Skip the knife block from Walmart and get your graduate a nice chef's knife. A proper knife makes so many things much easier. It can give a young adult much-needed confidence as they approach cooking for themselves for the first time.
A great chef's knife will be made of high-quality steel, and will stay sharp for a long time. The harder the steel, the longer it will stay sharp, but the harder it will be to sharpen when it does eventually dull. Since knife-sharpening is a skill that takes time to acquire, you may want to start your graduate off with a harder metal.
A sharp, high-quality knife is perfect kitchen equipment for a new home. It will make short work of most chopping and cutting tasks. It also helps young adults stay safe in the kitchen. Because you don't have to apply a lot of pressure, it can help avoid slippage and dangerous injuries.
If you want to supplement the chef's knife, consider a high-quality paring knife as well. The pair will be well-loved for years!
A Cast Iron Skillet
It's really a shame that so many young people rely only on packaged non-stick cookware sets. Many times the affordable sets are quite low quality, and the non-stick coating can compromise food quality.
Instead, gift a new graduate with a cast iron skillet. It's an amazing tool and a piece of kitchen equipment that can last for generations. They are heavy, yes, but they are durable. When properly seasoned, they are just as non-stick as any other choice.
You can cook on a wider variety of heats with cast iron, and it transitions easily from stove to oven. To make this gift even more valuable, you can include a cookbook on cast iron cooking!
A Great Wood Block Cutting Board
There's nothing like a good cutting board when it comes to protecting counters and knives from damage. Not all cutting boards are alike! An excellent, wood block cutting board is both beautiful and functional.
Some folks think that plastic cutting boards are safer and more sanitary than wood, but that isn't the case. Plastic cutting boards get scars that hold bacteria and are very hard to clean. Properly sanitized, a wooden cutting board is safer.
Any cutting board should be replaced when it becomes worn or develops deep grooves. A high-quality wood block cutting board will last quite a long time before that happens – unlike many lesser options!
Get Your Graduate the Kitchen Equipment They Need
Kitchen equipment is the most expensive and most confusing aspect of setting up a home. You can help your new graduate by gifting them with one of these three key pieces of kitchen equipment. They will thank you for years to come!
If you'd like help finding high-quality kitchen supplies, we're here to help. Contact us for a quote on the items you need today!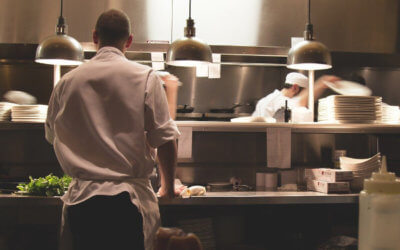 Tipton Equipment Restaurant Supply has a selection of kitchen equipment in Little Rock that will help enhance the menu of any restaurant, deli, or supermarket. Our span of kitchen equipment will help you keep up with growing consumer demand for fresh, high-quality...
read more