Uh Oh. Handling Restaurant Disaster Recovery
September 11, 2018
No one wants to think about a major disaster hitting their restaurant. Unfortunately, it can happen at any time.
In Arkansas, large areas (including Little Rock) were declared disaster areas as recently as last summer. Severe flooding, wind damage, and tornados are part of life here.
And that doesn't even take into account things that can happen inside your restaurant, including fire, theft, vandalism, chemical spills, and other major events.
While disaster isn't guaranteed, it's common enough that you need to have a plan. Here's how to get your commercial kitchen back in order after this kind of event.
Have a Contingency Plan for Big and Small Problems
Before anything terrible every happens to your restaurant or commercial kitchen, think about what you would do if there was a disaster and create a contingency plan.
Don't just think of big things like grease fires or tornados. Go through this process for small but vital problems, like power outages, an unruly or violent customer, a walk-in cooler breaking, or your key cooking equipment failing to work.
For each problem, list the steps to take:
Who needs to be notified, and who's in charge of that communication?

What do the employees and customers need to do?

Who is in charge of making sure everyone follows though?

Who is the next in command if the primary leader can't perform duties?

What key names and phone numbers are needed in each situation?
Your plan should be simple and straightforward. Ideally, a greeter on his or her first day should be able to execute them. Keep your contingency plans in an easy-to-find location, preferably in a binder, and review the steps with employees regularly.
Handling a Fire
Fires are one of the most common causes of destruction in any building, whether a home or a restaurant. Restaurants are especially susceptible because of the high heat, gas fixtures, and high levels of activity.
Recovering from a large fire can mean being closed for days or even months. The first thing you'll have to do is clean every surface and throw out any food or beverages that were near the fire. Even a surface that looks clean, or food that looks ok, can be tainted with dust, ash, and chemicals from fire extinguishers.
If the fire was large, calling a professional restoration company can be your best option. It will give you a chance to think through your next steps and determine what new equipment you need for your commercial kitchen.
After a Flood
As you may know from living in the Little Rock area, flooding is about much more than water. Floodwaters contain a ton of mud, bugs, and refuse – and sometimes, animals as well. And even once all of that is out of your commercial kitchen, there's the threat of mold and mildew.
Floods are another time you'll want a professional clean-up crew. You'll have to disinfect every surface in both the front and back of the house. Carpet will have to be replaced, as well as furniture, equipment, and much more.
Once your equipment is cleaned and sterilized, replace all filters. You will probably also want your electrical systems, HVAC, and plumbing cleaned and checked.
Get the Equipment Your Commercial Kitchen Needs
After a disaster, you may not be in a position to buy brand new equipment for every station. Fortunately, high-quality used equipment is available as well.
If you're recovering from a disaster, you have enough on your plate. Contact us for help sourcing the right equipment at the right price. We're here to serve you!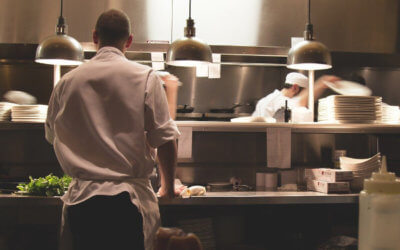 Tipton Equipment Restaurant Supply has a selection of kitchen equipment in Little Rock that will help enhance the menu of any restaurant, deli, or supermarket. Our span of kitchen equipment will help you keep up with growing consumer demand for fresh, high-quality...
read more