Buying Used Kitchen Equipment Could Be Your Newest Hobby
November 14, 2017
Advantages of buying used
Just like any other advantage of buying used, you save money with the thrill of finding the best deal. Brand new kitchen equipment can leave a big dent in your wallet. Buying used is an affordable way to fulfil the needs that you have in your restaurant. Think of how many second hand groups on Facebook there are. Multiple online yard sales, the Facebook marketplace, and even apps like Letgo promote people-to-people business. So just like any other product, why wouldn't there be a market for used kitchen equipment? So before you drop the dough in someone's hands, make sure what you're buying can make the dough.
Before You Get Down to Business
We probably don't have to say this, but make sure you know your menu. Just because you find a good deal doesn't mean you necessarily need it. Your outlets and valves come into mind as well. Do you need special attachments or hookups? Do you prefer electrical or gas appliances? Does this fit your budget? Having specific criteria can narrow down your search.
Ain't She a Beaut?
Is the equipment functional? Perfect! But how is the cosmetic condition of the used kitchen equipment? Do you feel comfortable if there are dents, scratches and rusts? If you play your cards right, you could use this to your advantage when negotiating a price.
Try It Before You Buy It!
You want to make sure whatever equipment you're going to be purchasing works exactly as it should. Is it a refrigerator or a freezer? Make sure it gets to the temperature you need it to be, and the same goes for ovens and ranges. Go ahead twist the knobs, pull the switches and open the doors. You never want to buy used solely on looks or pictures.
Can You Find Replacement Parts?
If you purchase this equipment and a part breaks later down the road, will it be cheaper to buy parts to refurbish it, or would you have been better off buying new in the first place? This is something to consider for the long term costs.
You also want to see if there is still a warranty on used kitchen equipment when shopping around. These can still transfer over and might help cushion the blow on replacing them in the future. This also depends on how old the equipment is and how much time is left on the warranty.
Use at Your Own Risk!
Considering used kitchen equipment might seem like the obvious answer, but you must understand that there are always a chance that something could go wrong with used kitchen equipment. The worst situation would be to have a breakdown in the middle of a dinner rush or coming back the next morning to a broken freezer. That's why when buying used with Tipton Equipment Restaurant Supply, you can be certain that you're getting quality used kitchen equipment for the best price.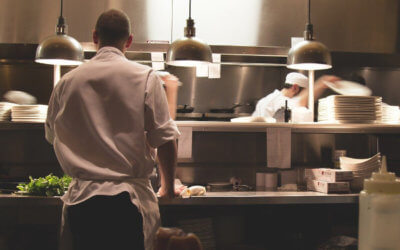 Tipton Equipment Restaurant Supply has a selection of kitchen equipment in Little Rock that will help enhance the menu of any restaurant, deli, or supermarket. Our span of kitchen equipment will help you keep up with growing consumer demand for fresh, high-quality...
read more