What to Look for in Food Service Equipment in Little Rock?
July 22, 2019
What to look for in food service equipment in Little Rock? Tipton Equipment Restaurant Supply has you covered!
What You Need
The functionality and specifications of food service equipment are important considerations because you will need the machines to have the right output. To figure this out, you need to have a clear idea of the needs of your restaurant and the specifications of the product. The types of food and beverages that you will serve and your projected business volume should play into your decisions. For example, if your restaurant is likely to produce a lot of drinks chilled with ice, then a high-volume ice machine that is reliable and consistent would be advisable. If your restaurant cooks and store meat products, then the right type of cooking, serving and storage food service equipment should be needed.
Seeing is Believing 
It likely will be helpful to examine customer reviews of the food service equipment you are considering. It also may be a good idea to talk to other restaurant owners and managers who have used the same food service equipment in their restaurants. Visiting other restaurants that use the food service equipment you are also considering may be worthwhile so you can see the machine in action.
Versatility 
Above all, look for versatile food service equipment that makes life more comfortable or safer, rather than unnecessary utensils that make the cook appear more sophisticated. Avoid anything with a highly specific task. A banana slicer, for example, makes the "Los Angeles Times" list of the worst kitchen gadgets. Take as much inspiration as possible from commercial kitchens. A simple set of steel mixing bowls, for example, won't warp or stain and covers several tasks.
With so many manufacturers to pick from, it's essential to investigate the warranty and maintenance options. A consistent maintenance program helps you avoid unexpected problems and costly breakdowns, and warranties protect you from having to foot the cost of issues that result from the manufacturing process.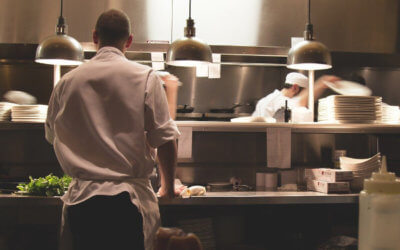 Tipton Equipment Restaurant Supply has a selection of kitchen equipment in Little Rock that will help enhance the menu of any restaurant, deli, or supermarket. Our span of kitchen equipment will help you keep up with growing consumer demand for fresh, high-quality...
read more