Did Food Service Equipment Affect Your Life?
November 13, 2017
As a child, we did many things that we look back on that just makes us cover our face and shake our head.
Eating mud, sticking paper clips in power sockets, and so many other poor decisions. But those are some of the memories that made us who we are. We hope you would take a trip with us down memory lane and revisit some childhood feelings. You would be surprised by how many memories in which food service equipment was a key part.
Food Service Equipment #1: Soda Machine Fountains.
Do you remember going to arcades, movie theaters, or theme parks that had food service equipment that you operated? The first thing that comes to our minds is the soda machines. As a child you wouldn't just get one flavor, you had to get EVERY flavor. You would take the largest cup they had and go down the row, hitting every single type of soda, and then make your way back again. What you ended up with was a disgusting, brown liquid that you swore tasted great. And maybe it did back then, but we'll just leave the taste to our memories.
Food Service Equipment #2: Ice Cream Machine
Going to buffets as children was exciting. You're finally grown up enough to eat what you want to eat. You can pick out your own portions if were tall enough to see the food over the counter, and if you wanted to just eat ten slices of dessert pizza, you ate ten slices of dessert pizza. But the best food service equipment in buffets had to be the soft serve ice cream machines. It was simple yet elegant. Chocolate on one side, vanilla on the other, and the perfect swirl in between. You would grab a cone and head over and try to make the tallest ice cream cone that restaurant has ever seen. But more than likely you failed and ice cream went everywhere. But that didn't stop you from enjoying it.
Food Service Equipment #3: The Slushies
Did you ever spend your hot summer days biking to your neighborhood pool? Well if you did, you might have been able to stop by a gas station on the way there and grab a slushie. This was like combining an ice cream machine and a soda machine into the perfect food service equipment. And it was placed in a Seven Eleven! You would approach it, with confidence as you saw the mixer inside hypnotically going around in circles. You pulled the lever as you saw it slowly fill your cup. You stop because you want to sandwich the flavors. Red on bottom, blue in the middle, and red back on top. And for good luck you top it with the Coke flavor. And after that you're on your way back to the pool!
Hopefully reading this brings you back good memories of your childhood. More carefree times, the excitement of the little things that we can sometimes forget. And who knew that food service equipment, that gave us the freedom for us to choose what we wanted, would bring this much joy into our lives.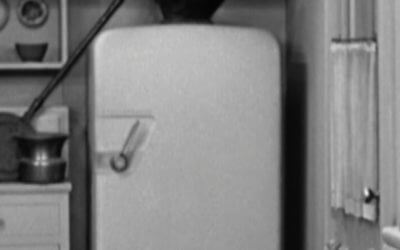 Welcome to our new series, "Roast and Toast"! Each month we'll feature one kitchen that we love and one that… well, could use improvements. The kitchens we feature can come from anywhere – TV, films, popular culture, you name it. We'll talk about what we love and what...
read more