Kitchen Equipment Spotlight: How Clean is Your Coffee Pot?
February 21, 2019
If you were going to rank kitchen equipment based on how much work it does, the humble coffee pot has to be near the top. In almost every restaurant, people order coffee with their meal or dessert.
The problem is that because the coffee pot is working so hard, it doesn't always get the cleaning and maintenance it deserves. This is really bad news – not just because a dirty pot makes bad coffee, but because it can make people sick and cost you a big part of your bottom line.
Maintain your reputation as the best restaurant with the best coffee in town – keep your pot clean using these tips!
Clean the Coffee Reservoir
In a 2011 study the coffee reservoir of a pot is one of the germiest places in a home. Is it the same in your restaurant? If you don't clean the reservoir regularly, the answer is yes!
A simple rinse-out isn't enough. In fact, more warm water might make the problem worse. Keep water filters up to date and run a half water, half vinegar cycle through the machine. This will help clean the reservoir and other hard-to-reach parts of the machine. Run it again with just water to clear any residual vinegar from the system.
Daily Cleaning Routine
For daily cleaning, you can often just wipe off the outside of the machine and run removable components through the dishwasher. Clean the pots and filter basket. You can also clean thermal servers and airpots with a sponge or brush and mild detergent.
You don't want to immerse the thermal or airpots in water, so be careful when cleaning them.
This daily strategy will keep your vital kitchen equipment clean and functional throughout the week.
Once a Week
Every week you'll need to do a deeper clean to keep your coffee pot in working order. You'll want to clear off mineral deposits on the sprayhead before they build up. Generally this is easy to do because the sprayhead is removable, but check the manual to be sure.
If you have a specialty machine like an espresso machine or bean-to-cup coffee maker as part of your restaurant equipment, you may need to take additional steps. Check the manufacturer's information for details so you don't miss anything.
Monthly or Quarterly
Depending on your coffee machine and how much use it gets, you'll need to descale the coffee machine every one to three months.
Part of the consideration is the type of water you use in this vital kitchen equipment. If you use soft water, you may be able to wait longer, but if you have hard water, you may need to descale more often. Avoid reverse osmosis water, since it affects the taste of coffee and may cause an automatic machine to malfunction.
To descale, you can use the half water, half vinegar mixture mentioned earlier, or you can use citric acid or a commercial cleaner. If you have an automatic brewer, keep in mind this solution will need to be flushed out thoroughly before the coffee machine can return to service.
Need a New Coffee Maker? Get the Kitchen Equipment You Need Today.
If your coffee maker is on its last legs, don't worry. We can help you get exactly what you need. We have been supplying kitchen equipment to Little Rock restaurants for many years.
Whether you want new or high-quality used equipment, we are here to serve you. Contact us for more information and get a quote today.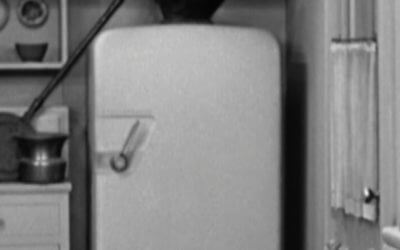 Welcome to our new series, "Roast and Toast"! Each month we'll feature one kitchen that we love and one that… well, could use improvements. The kitchens we feature can come from anywhere – TV, films, popular culture, you name it. We'll talk about what we love and what...
read more