Restaurant Prep Tool Selection Simplified
April 5, 2018
What's a restaurant kitchen without high-quality prep tools that can withstand the pressure of frequent use?
Whether you already have a restaurant you're running, or you're just planning to launch one, one vital factor that could make or mar your business is how you set up your commercial kitchen. As the place where you breathe life into all the menu items you offer, the kitchen remains the core of your business, and thus requires more attention.
Kitchen supplies are supposed to make food preparation quick, easy and fun. To save lots of cooking time and also make your life easier, it's essential that you select the right kitchen supplies. Unfortunately, sometimes choosing the best kitchen supplies can be a bit overwhelming.
But the good news is that there are a few valuable tips that can help you choose the best kitchen supplies when you go shopping. And here they are.
Buy Multipurpose Tools
Kitchen supplies that are multi-usage in nature are more helpful than you might think. A multipurpose tool does not just save you time and money; it does more.
For instance, even though some kitchen supplies, like electric mixers, are primarily intended for mixing ingredients, the large floor and countertop models can also be used with attachments that basically turn them into graters, meat grinders, and so on. Some other kitchen supplies, like blenders and food processors, are also capable of accomplishing more than one task. Consider the full usefulness of a cooking tool when buying the best prep tools for your restaurant.
Buy Tools That Buy You Time
Food prep usually requires a set of repetitive actions. For instance, slicing vegetables or dicing tomatoes can be time-consuming, but you can save some time when you buy a tomato slicer or vegetable cutter. These kitchen supplies help simplify the seemingly boring and monotonous tasks, and even allow your chefs to multitask or focus on other cooking processes.
Buy Essential Tools
Some kitchen supplies don't just make things easier for you – they are vital. These prep tools have no substitutes, and without them, some tasks cannot be completed. Kitchen supplies such as can openers, mixing bowls and salad spinners serve distinct purposes on their own and don't have alternatives.
So, when selecting the right prep tools for your restaurant, it's best to first examine those kitchen supplies that are essential to completing a task before considering the ones that would bring you comfort.
Buy Electric Tools
Electric tools allow you to complete tasks faster than their manual counterparts – that's a given. But it's also challenging to decide which tasks you should buy electric tools for. Consider buying electric kitchen supplies when a task requires consistency and volume, and hence, it'd be practically impossible to do manually.
Take for instance, kitchen supplies like the electric slicer. This tool ensures consistent slicing of meats and other cooking items, and is also capable of evenly slicing the meats large volumes, which is something that's nearly impossible to do by hand.
Choosing a range of kitchen supplies that meets your restaurant's needs is essential to the functioning of your restaurant. Take these tips to heart to create a more efficient, effective and up to date kitchen!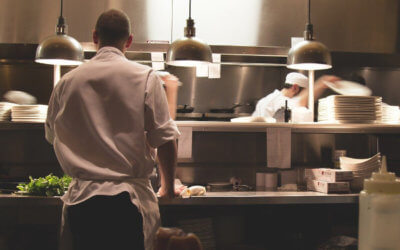 Tipton Equipment Restaurant Supply has a selection of kitchen equipment in Little Rock that will help enhance the menu of any restaurant, deli, or supermarket. Our span of kitchen equipment will help you keep up with growing consumer demand for fresh, high-quality...
read more