Restaurant Equipment In Your Home?
November 13, 2017
Are you someone who does research on everything you buy?
You want to purchase items that are going to last a lifetime, and you don't mind spending a little extra for it to last the long run. That isn't being ridiculous, that's being smart! So buying the best lifetime lawn mowers or durable furniture to last many years is a smart choice. Well have you considered upgrading to quality grade restaurant equipment at cost? Here is why you need to turn over everything in your kitchen and start
Protecting Your Bottoms
Have you thought about restaurant quality seats? When you own a restaurant, you would want chairs, booths, tables, and stools to last as long as your doors stay open. More seats means more real estate for patrons to come in and enjoy. And the more patrons that come in, the more money you get, and replacing seating is not something you want to do often. They are durable, will last a long time, and you might get lucky with one and love the design! Not all restaurant equipment is inside the kitchen!
Knife to Meet You
There is nothing more dangerous in a kitchen than a dull knife. Unless of course there's a wild bear in there. But whenever Yogi Bear leaves, you better sharpen that knife.  A dull knife is dangerous because they are harder to control while you cut. It requires more force, and could "slip" on whatever you're cutting which can lead to a trip to the hospital. A dull knife is no restaurant equipment anyone wants. You can buy a cheap kitchen knife from any store, but you get what you pay for. Increasing your budget and investing in a knife that chefs use can change the game in your kitchen. A commercial kitchen grade knife will hold an edge much better than any department store knife you buy, which is another restaurant equipment you should invest in. 
Restaurant Equipment to Blend It Up
Smoothies, margaritas, and salsa. These foods don't have much in common, but they're all made in blenders. Sure, you can buy a blender just for one occasion, but more than likely your salsa will still be chunky, and it never crushed those ice cubes in your smoothie. Restaurant equipment like blenders are meant to be used for hours at a time and last for months. Compare that to the 45 seconds that you use it in the morning, it can last until your grandkids are moving out on their own.
Your Cup Overfloweth
Do you remember the cups song made popular by Anna Kendrick in the movie "Pitch Perfect"? Good because the next time you try tapping the beat out on a cup, try it on restaurant grade cups. They are easy to clean, easy to store, and are abundant. Instead of collecting cups from fast food chains and career fairs, use cups that are meant to serve hundreds over and over again.  
When your appliances, kitchen gear, or anything else in arms reach of the oven or counter breaks, consider buying restaurant equipment owners would buy. Because you buy it once for life.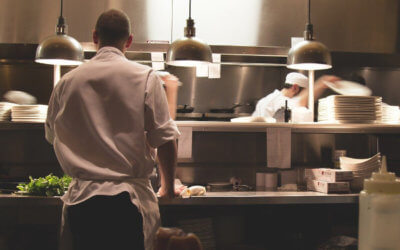 Tipton Equipment Restaurant Supply has a selection of kitchen equipment in Little Rock that will help enhance the menu of any restaurant, deli, or supermarket. Our span of kitchen equipment will help you keep up with growing consumer demand for fresh, high-quality...
read more