Tipping: A Restaurant Controversy
June 9, 2017
When it comes to tipping or no-tipping policies in restaurants, there are strong feelings on both sides.
While many restaurants have implemented no tipping policies, others are strong proponents for tipping. Still others aren't sure which policy is right for their restaurant.
Restaurateurs like Andrew Hoffman want to phase out tipping from restaurants, referring to it as an unhealthy practice. Other stakeholders in the industry, like Kenneth White, are unopposed to the practice of tipping, asserting that it has become part of the dining culture. With the raging controversy on this subject, looking at the pros and cons of tipping will help provide some answers.
Let's start with the pros. The strongest argument for allowing tipping in a restaurant is the excellent treatment provided to customers, with the tip serving as an incentive. This idea is strongly rooted in the American culture, as most diners see tips as part of the system. In fact, tipping is an age-long practice that dates back to the 18th century.
Employees in such restaurants typically accept lower wages, with the expectation that they will make up for it with the tips they will received. This provides a strong incentive for employees to provide excellent service in the hopes that appreciative customers will be generous with their tips. In the end, the staff can earn far above the minimum wage, while helping create an experience that keeps your customers coming back.
As a restaurant manager, you can also benefit from the tip because many customers make calculate the tip they will give based on a certain percentage of their bill. This motivates servers to upsell the menu in the expectation of a bigger tip. In this way, they are boosting your profits and increasing their own income at the same time.
However, there are limitations to allowing tips in your restaurants, which you must consider from the outset. Tipping can affect the staff retention rate of your restaurant due to the unstable income of the staff. They will be relying on tips which may or may not come. This can push out staff who want a more stable source of livelihood.
Even though tips often boost morale, they can sometimes have the opposite effect. When a server tries hard to please a difficult customer who is impossible to satisfy or who just doesn't believe in tipping, or when customers choose not to tip because of things completely out of the server's control (like a mix-up in the kitchen, for example), servers can become frustrated and less motivated.
There are also many different opinions about how tips should be split amongst the different restaurant staff, and this can become a source of resentment if some of your employees feel the tip splitting strategy is not fair. All of these factors can contribute to less motivated, less cheerful staff who will leave sooner and who won't provide top service to your customers.
As a restaurateur, you are at the liberty of determining the policy in place in your restaurant. Weigh the options and decide which is important to your business growth and sustainability.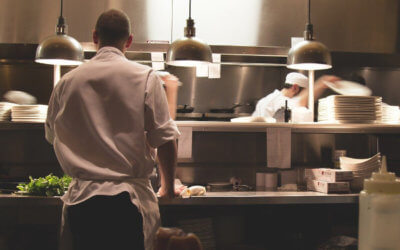 Tipton Equipment Restaurant Supply has a selection of kitchen equipment in Little Rock that will help enhance the menu of any restaurant, deli, or supermarket. Our span of kitchen equipment will help you keep up with growing consumer demand for fresh, high-quality...
read more