The Top Chefs Use Cast Iron. Do You?
June 9, 2017
From pots to pans, restaurant cookware has been made out of all kinds of materials.
What kind do you use? It's time for you to use cast iron. Cast iron cookware has many benefits. Let's take a look at why you need to be using cast iron in your professional kitchen.
Tastes Better With Time When You Use Cast Iron
Many things in life are better with time. Cast iron is one of those things.  Your season builds up as you use oil (less oil than standard cookware), and with that build-up of seasoning you will gain more flavor.  This is a major reason that some people choose to use cast iron over other types of restaurant cookware.
Use Cast Iron for a Long Lasting Equipment
Unlike other types of cookware, cast iron is very long lasting.  As long as you maintain the proper seasoning when you use cast iron, you will be able to use it virtually forever.  Many people use cast iron pieces that have been passed down through their family for generations. You will find that it is very hard to find a reason to replace your cast iron cookware.
Less Oil Needed When you Use Cast Iron
Cast iron cookware is seasoned regularly to help keep the flavor and preserve the surface.  With this seasoning, you are creating a layer on top when you use cast iron.  This means you don't need as much oil to keep your food from sticking.
Heat Retention and Heat Sources
Everyone loves a pan that holds its heat and distributes it throughout the cookware. Iron is great because it holds heat for a long time.
Unlike some other types of restaurant cookware out there, use cast iron on any heat source. That includes convection, open flame, gas, electric, induction, and anything else that you can think of.  When exposed to an open flame, cast iron does not warp or otherwise get misshapen.  The only thing that you need to keep in mind is to not drag the cast iron across any delicate surfaces such as glass, as it will damage the surface.
Stove Safe, Oven Safe
Another great benefit when you use cast iron cookware is that it is both stove safe and oven safe.  That means that you can plop it on the stove to start and then throw it in the oven to keep it warm or to finish it off.  Keeping the dish warm while preparing dishes for other customers at the table is a key bonus to this benefit.
Durability is a Bonus
Non-stick kitchenware has become ever more popular recently due to the ability to quickly slide food off the restaurant cookware and to clean it easily. However, most non-stick cookware is fragile and can be damaged by metal utensils.  Some even leach chemicals into the food when scratched.
As long as you properly season and maintain it,  you will still have a great non-stick surface when you use cast iron. Not only is it non-stick, it is also metal utensil safe. This is crucial in a busy commercial kitchen where it is very easy to scratch up cookware.
Indestructible, great tasting, versatile, and many other labels can be described when you use cast iron cookware.  With labels like these, why wouldn't you use cast iron for your restaurant cookware? If you are really trying to craft food your customers will love, then use cast iron. Good luck with your restaurant and keep cooking!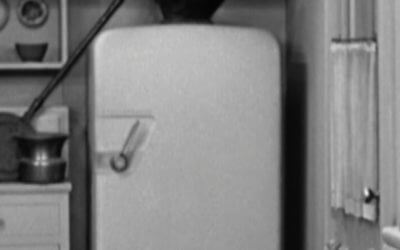 Welcome to our new series, "Roast and Toast"! Each month we'll feature one kitchen that we love and one that… well, could use improvements. The kitchens we feature can come from anywhere – TV, films, popular culture, you name it. We'll talk about what we love and what...
read more